Baramasi Powder (HRP0052)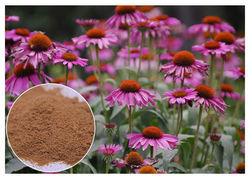 INR 100 / Kilogram ( Approx )
Min. Order (MOQ) : 1 Kilogram
The leaves and stems are a source of alkaloids that have anti tumor and anti cancer properties.
The leaves are used to control diabetes and high blood pressure.
The alkaloids also offer sedative and tranquilizing properties.
It relieves muscle pain and depression.
Because of its property of detoxification and counteracting poison it is used to relieve wasp stings.
Sadabahar controls nosebleeds, bleeding gums, mouth ulcers and sore throats.
It is useful in treating gastritis, cystitis, enteritis, diarrhea, diabetes, etc when taken internally.
The vinca rosea plant ensures brain health. Its active ingredients improve blood supply to the brain, increase the level of oxygen that the brain can utilize. It also raises serotonin levels and prevents abnormal coagulation of blood.
The vincamine keeps the blood thin and has memory enhancing properties. It is therefore useful in preventing dementia, especially vascular dementia.
Additional Information:
Payment Terms :
Delivery Time : 2-3days