Bergenia Ligulata Powder (HRP0070)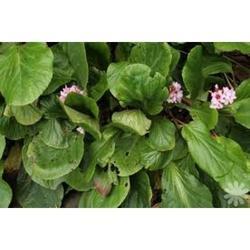 INR 100 / Kilogram ( Approx )
Min. Order (MOQ) : 1 Kilogram
Roots of the plant can be rubbed and given with honey for children who are teething.
Wounds, boils, burns and cuts can be healed by using the dried root paste of Pashanbhed externally.

Pashanbhed

 juice or root paste can be taken orally for getting rid of intestinal parasites and roundworms.
The juice extracted from Pashanbhed leaves can be used in the form of an ear drop for curing earache.
The decoction of the fresh roots of Pashanbhed can be used for treating urinary disorders, urogenital disorders and stomach disorders.
Paste made out of the root of this plant can help in curing constipation.
Root powder of Pashanbheda is effective in treating fever.
Name : Bergenia Ligulata Powder
Additional Information:
Payment Terms :
Delivery Time : 2-3days