Gluta C 4 X Skin Whitening Body Lotion (P0152X1)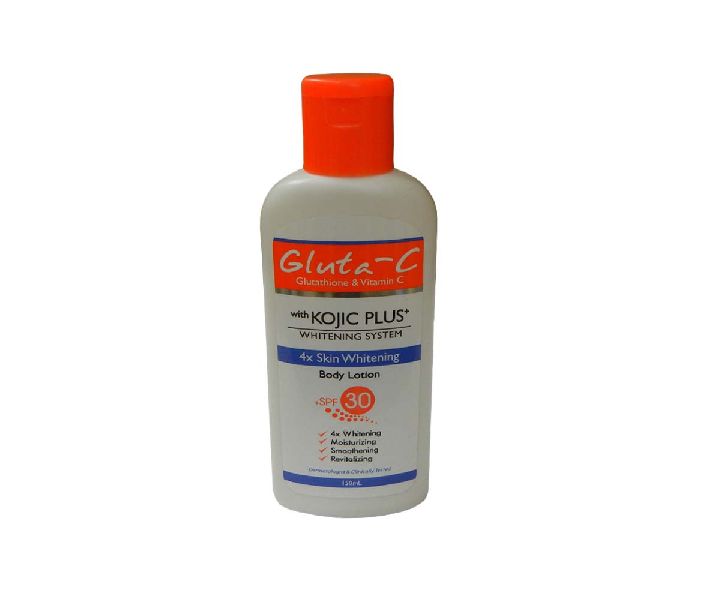 INR 1500 / Piece(s) ( Approx )
Min. Order (MOQ) : 1 Piece(s)
"net contains: 150ml
4x skin whitening power gluta-c kojic plus+ soap combines the power of glutathione, vitamin c, kojic acid and azelaoyl diglycinate for a more holistic skin whitening regimen.
Effective sun protection spf30 protects the skin from harmful uvauvb rays. The double whitening activity takes place by reducing skin pigmentation from the inside while providing an outside invisible sun's harmful cover from the rays.
Advanced skin nourishment deeply hydrates and moisturizes to help reduce the signs of premature aging such as skin dullness, dryness and age spots.
Directions to use
smooth all over your body after bath, concentrating on darker spots. For best results use regularly"