Health Tone Natural Herbal Weight Gain Capsules (P0074X1)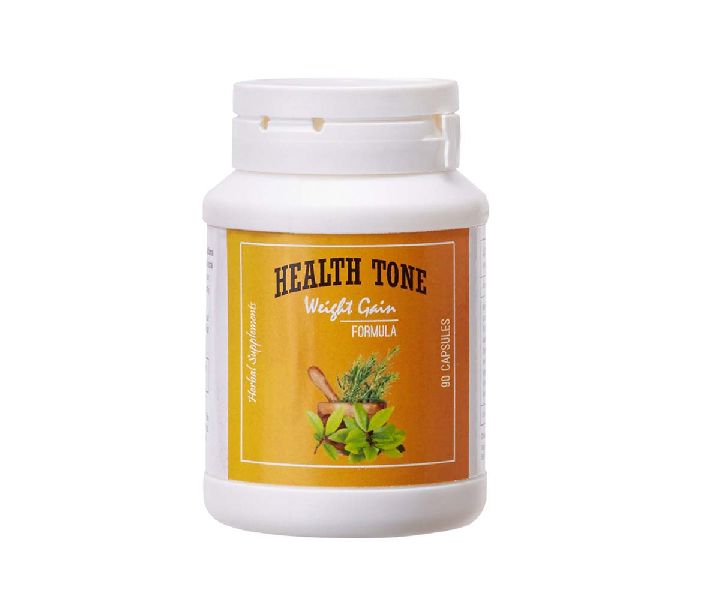 INR 2000 / Piece(s) ( Approx )
Min. Order (MOQ) : 1 Piece(s)
"package: 90 capsules

weight gain capsules by health tone are made from herbal and natural resources and can provide you results without any known side effects. They help you to build proper muscles with great looking shape and make you stronger and fit.

Benefits :


* are 100% natural and herbal pills and safe for both male and female.
* health tone weight gain pills helps you to increase your weight naturally.
* gain maximum weight & satisfied results
* it will increase your energy level & fitness.
* attractive & good looking personality
* it will increase your appetite.if you are looking to build up an attractive body having proper shape and wants to build up muscles than health tone capsules will help you a lot.
* they can increase the level of your protein intake.
* they ca n help you to increase the appetite naturally and you can consume more food.
* they
* gain your maximum weight.
* natural & safe herbal capsules.
* no side effects.
* male or female both can use these capsules.


additional tips to increase weight

1. Choose dairy products, eggs, fish and meat over bread and vegetables. Eat foods with high protein content such as beans, pulses and peas, and foods with high starch content such as potatoes, rice and tapioca.
2. Snack more often. Consume a lot of high-calorie snacks (not junk food) such as cheese sticks, milk shakes, muffins, dried fruits, yoghurt and breakfast bars. Also, eat larger portions and eat at least five meals a day.
3. Drink a lot of fluids that supply nutrients and calories like milk, fresh fruit juices and energy drinks.
4. Do jogging and exercises two times a day will help a lot

directions to use:

you can use daily 3 times 1 capsule after food up to you get desired weight or approx. 1 month after reduce the dosage 2 times a day one month and after reduce the dosage 1 time a day in maintainence period"