Hemani Hair Fall Herbal Snake Oil (P0062X1)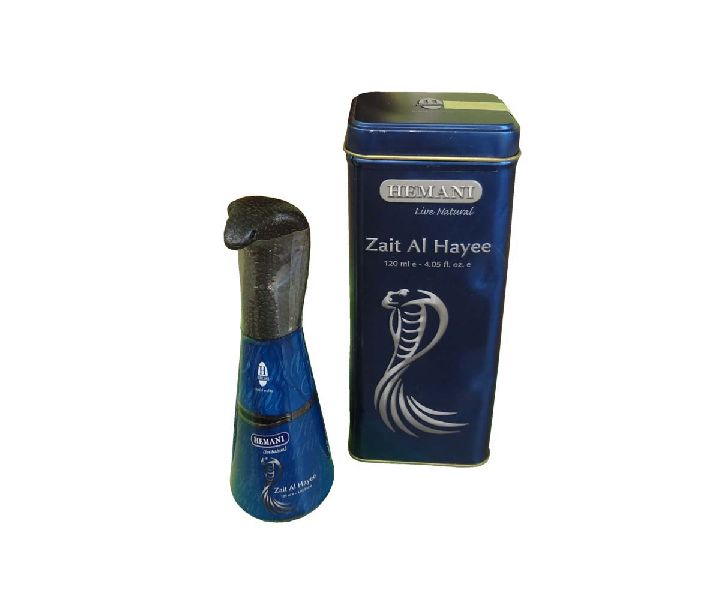 INR 1200 / Piece(s) ( Approx )
Min. Order (MOQ) : 1 Piece(s)
"Net weight: 120ml
Snake Oil composes of a group of natural plant oils that have distinct impact and effectiveness on scalp and hair follicles in all hair growth stages. These oils are rocket oil - sweet almond oil - wheat germ oil –aloe vera oil - fenugreek oil - coriander oil - olive leaf oil, peppergrass oil - cypress oil. All these oils are 100% natural compounds that have been drawn by cold press which does not change their chemical structure to ensure maximum effectiveness

All oils that compose snake oil are carefully chosen so, that each has its impact and effective role for cell growth, which makes hair grow. It was taken into account, putting oils that nourish hair root, and cleanses it of harmful substances such as, free radicals. It also contains disinfecting effective substances that are anti-bacterial, anti-viral and anti-fungal, parasites and anti-dandruff. Hair care and nourishment substances and gives it smoothness and prevents hair snap.
Direction for Use:
Apply a quantity of snake oil on hair and rub scalp well for five minutes. Then, massage scalp softly in order for the oil to reach hair ends. Leave the oil for at least an hour before washing with shampoo. Repeat use twice a week for a month to three months."