Ishigaki L Glutathione Advanced Ultra White Skin Whitening Capsules (P0154X1)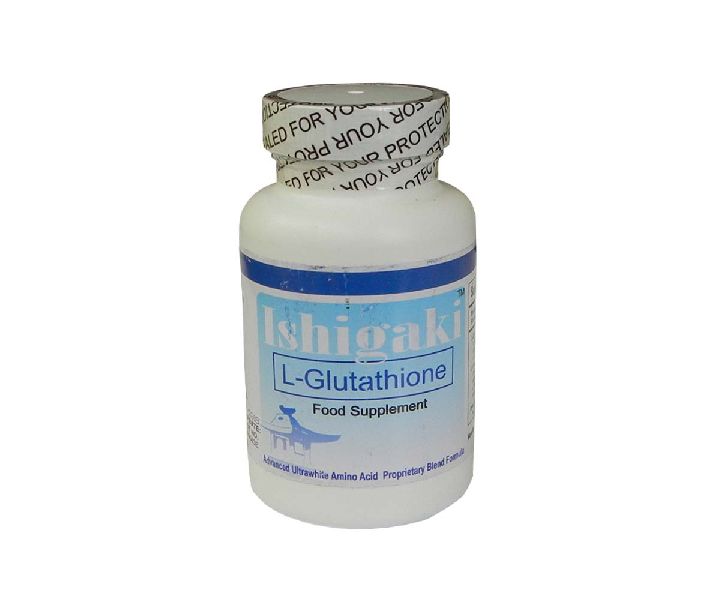 INR 2500 / Piece(s) ( Approx )
Min. Order (MOQ) : 1 Piece(s)
"ingredients :
glutathione tri-peptide
l-glutamic acid 200mg
l-cysteine 200mg
glycine 200mg
n-acetyl-l-cysteine 100mg
l-methionine 50mg
l-proline 50mg
l-threonine 50mg

whitens & improves skin 3x faster

* extremely effective oral formula
* new premium, more potent formula for faster results
* whitens & brightens dark skin, melasma, sun tan
* oral glutathione has been shown in double-blind placebo-controlled study to effectively
* promote the lightening of skin through the inhibition of skin pigment (melanin) production
* glutathione for skin whitening has been shown to be safe and effective in numerous clinical studies
* contains 600mg of l-glutathione per capsule,
* contains 250mg of l-glutathione booster which increases the efficiency of glutathione

glutathione competitively inhibits melanin synthesis in the reaction of tyrosinase and l-dopa by interrupting l-dopa's ability to bind to tyrosinase during melanin synthesis. These results indicate that glutathione inhibits the synthesis and agglutination of melanin by interrupting the function of l-dopa.

Direction for use:
1 bottle contains 60 capsules
take 1 capsule in morning and 1 in night before food 30 min for with one 500mg vitamin c tablet like celin
"