Lanopearl Penta Max Nanosome Gold SerumWith Q10 50 Ml (P0044X1)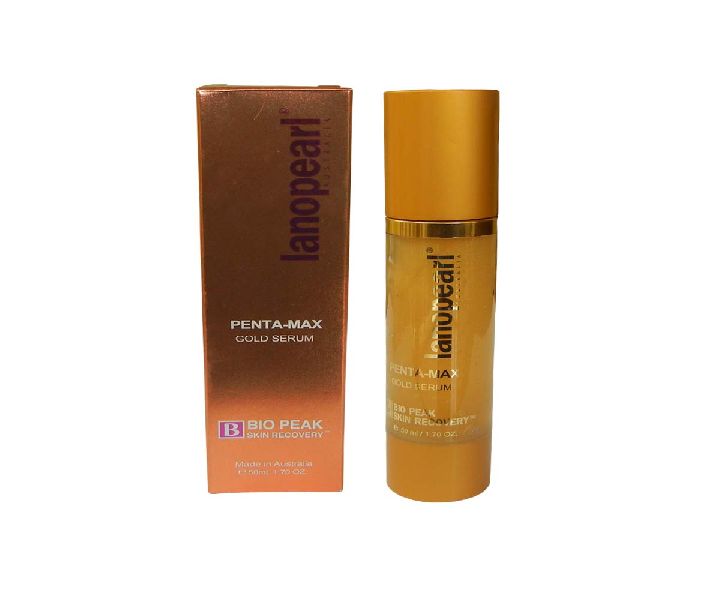 INR 2800 / Piece(s) ( Approx )
Min. Order (MOQ) : 1 Piece(s)
"net weight: 50ml
lanopearl penta-max nanosome gold serum contains 5 active ingredients; placenta extract, nanosomes, dnarna and herbs. With deep absorption, this serum refines pores and evens out imperfections as well as reducing wrinkles and fine lines. Nanosomes help the active ingredients penetrate further into the skin resulting in youthful and rejuvenated skin.
• suitable for skin aged 40+
• contains 5 active ingredients for maximum wrinkle-reducing results
• a concentrate yet lightweight serum which is easily absorbed
directions
after thoroughly cleansing with lanopearl ultra smooth cleansing gel, towel dry and gently massage penta-max nanosome gold serum into the face and neck. Concentrate particularly on areas prone to fine lines, wrinkles and age spots. Leave for 2-3 minutes "