Renew Anti Pimple Herbal Soap For Pigmentation (P0002X1)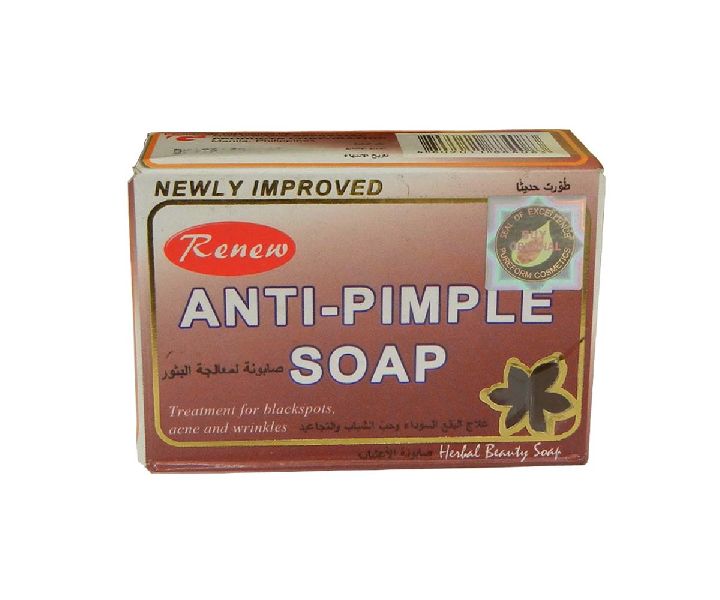 INR 400 / Piece(s) ( Approx )
Min. Order (MOQ) : 1 Piece(s)
"net contains: 135g
today many girls are suffering from acne and pimples. This anti pimple soap will help to remove pimple and maintain healthy beautiful skin. This renew anti-pimple soap also helps to remove black spot and wrinkles for better results use 2 or 3 times a day
suffering from skin problem is bad enough. But not using the proper soap for treatment is worse. We blame it on stress, pollution, poor diet, smoking and other environmental factors which affect the outer layer of the skin. Fortunately, renew anti-pimple soap helps removes acne, blackheads and pimples. This soap dries out pimple and thus maintaining fair skin becomes easier. At last, you can have a cleaner, fairer and smoother skin. For best results, use 2-3 times daily. Now who says that you can't have a smooth and glowing skin in your teens? thanks to renew anti-pimple soaps, now everything is possible.
Direction for use:
apply the soap on wet skin. Softly massage soap throughout your whole skin especially on the most affected parts. Don't rub the soap harshly. Avoid the soap entering into eyes, nose or mouth. Keep the soap on your skin for at least 60 seconds than wash it off. If you feel itching on any part of your skin the stop the usage of soap."