St Dalfour Ultimate Sun Block Herbal Cream With Gluthatione (P0022X1)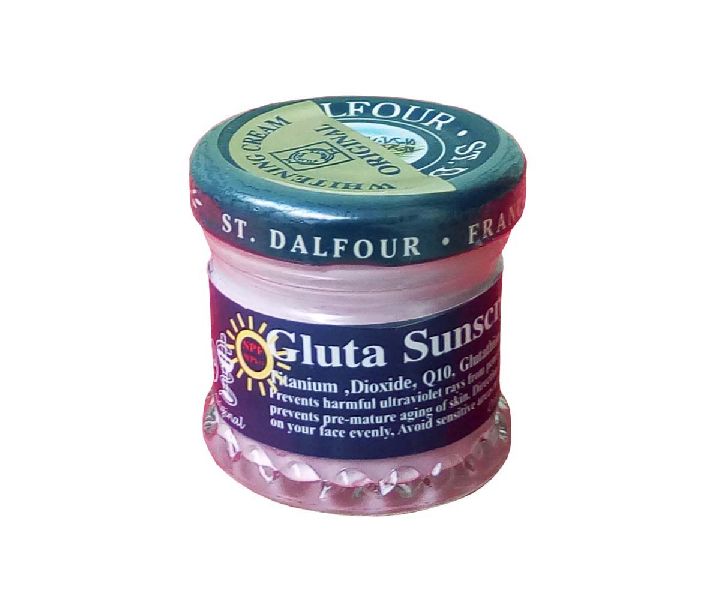 INR 2000 / Piece(s) ( Approx )
Min. Order (MOQ) : 1 Piece(s)
"Net Weight: 35g
Dalfour Beauty is considered the finest skin lightening and whitening product on the Market. It works on virtually all skin discoloration problems.
SPF50 Sun Block will ensure that your skin stays protected from damage, age spots will begin to lessen and the skin will take on a healthy and youthful appearance. Dalfour Beauty skin whitening products do not contain hydroquinone or mercury.
Dalfour Beauty products are botanically based, safe, natural, gentle and are especially effective on skin blemishes and freckles. Its advanced non-greasy formula keeps the skin clear, moisturized and soft, helping to protect and prevent spots.
Freckles can increase from the action of sun and wind. Dalfour Beauty Cream contains carefully blended substances that helps clear skin of freckles.
Direction:
For best result , use St dalfour cream daily morning and night time on your face and neck . Apply in a small quantity. Suitable for all skin types. This cream can be used by all whether men or women. "