Vita Glow Skin Whitening Night Cream (P0023X1)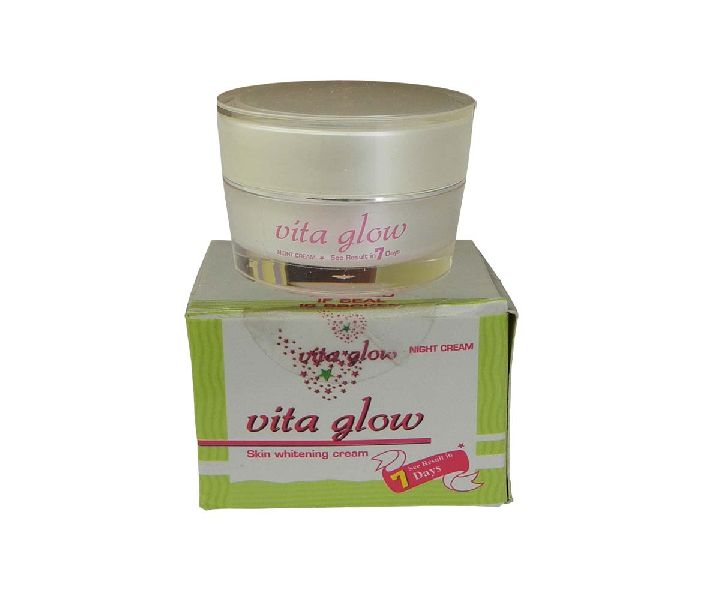 INR 2500 / Piece(s) ( Approx )
Min. Order (MOQ) : 1 Piece(s)
"Net Weight: 30g
Vita Glow Night Cream Removes the layer of the dust and makes your skin look fresh and Healthy. Vita Glow Night Cream is beneficiary for men and women. Vita Glow is the only cream which in a very short span of time makes you Beautiful.
Give you fairer skin within 7 days and with SPF curves wrinkles, Dark circle and spots without any side effect. This Cream is Equally Best for Normal, Dry and Oily skin.
Usage: Before sleep wash your face with soap and gently dry. Apply small amount of Cream and massage gently into skin so that cream could penetrate into the skin. For 7 days regular use making your skin acne free, fresh and whitening. Keep using cream till achieving the required Goals. After attaining the required result use twice a week. So that it could protect Your Skin from the fatigues which may cause by sunlight, pollution & Dust."