Scrap Grinder, Crushser (aegm)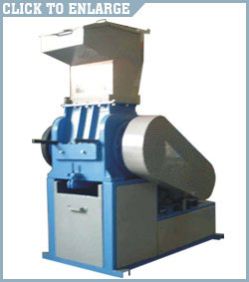 We are offeirng scrape grinder, crushser etc.

our ancillary products range also consist scrap grinder. Our plastic crusher machines are available in various design and models as required per capacity. We are supplying at lowest possible price to our clients.

this machine is also known as plastic shredder, waste crusher. We are manufacturing from high quality material so our products are more durable and productive over time.
Additional Information:
Payment Terms : T/T, Western Union
Packaging Details : export sea worthy packing
Delivery Time : 30 days