Green Cardamom ( Choti Elaichi) (indcard)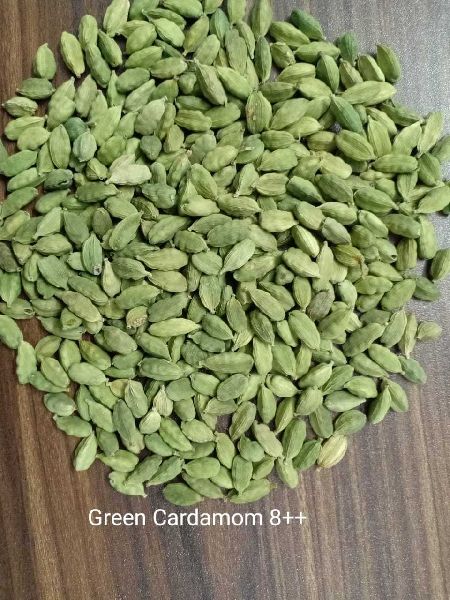 INR 1.35 k - INR 2.60 k / Kilogram
Min. Order (MOQ) : 250 Kilogram
Cardamom of commerce is the dried ripe fruit (capsules of cardamom plant) often referred as the "Queen of Spices" because of its very pleasant aroma and taste. Cardamom is a perennial, herbaceous, rhizomatous plant.
Indian cardamom is offered to the international markets in different grades: 'Alleppey Green Extra Bold' (AGEB), 'Alleppey Green Bold' (AGB) and 'Alleppey Green Superior' (AGS) are names that register instant appeal worldwide. Cardamom oil is a precious ingredient in food preparations, perfumery, health foods medicines and beverages. India, a traditional exporter of cardamom to the Middle East countries where it goes mostly into the preparation of 'Gahwa' - a strong cardamom - coffee concoction without which no day is complete or no hospitality hearty for an Arab. Indian cardamom enjoys a premium preference in the Middle East, Japanese and Russians who relish it for its distinct enriching properties.
Processing Type : Natural
Uses : Edible, Medical, Food
Grade : 5-8+
Color : Green
Part : na
Color : Green, Natural Green
Country of Origin : India
Certification : na
Material : green
Shape : Oval
Packaging Type : 50kg jute, 1kg pp
Type : Green Cardamom, Indian green cardamom
Feature : Gluten Free
Style : Dried
Brand Name : na
Industrial Use : na
Form : Powder, Solid
Size : 5-8+
Additional Information:
Payment Terms : L/C, T/T,
Packaging Details : 50/25 kg Gunny bags.
Delivery Time : 3 Days
Products Images