7 Benefits of B2B Portals for SMEs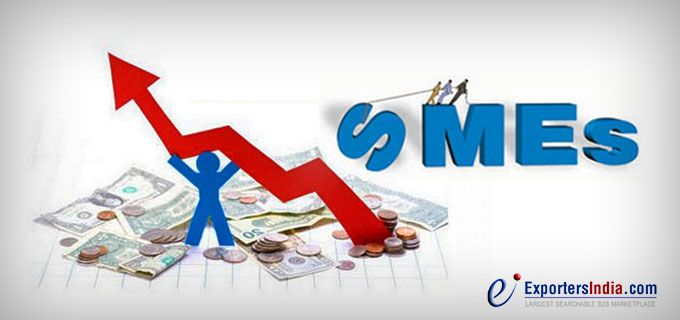 Today every business knows and uses the power of the internet. Irrespective of being a small business or a big organization, having a website has become one of the primary course-of-actions for establishing any business. While big organizations and mega-corporations have the capacity to spend millions of dollars on their website's promotion and marketing & sales, the small business run on a restricted budget out of which a very small portion is left for the web promotion and marketing campaigns. So does that mean they are destined to remain deprived with the online business profitability generated by the internet? No, although SMB & SME have a limited budget but there is one solution through which they can snatch the relishes of online business, and that is registering with the B2B portals.
B2B portals connect SMBs & SMEs with verified buyers, worldwide sellers, and suppliers that help in creating new business partnerships and generate higher revenues. Although, B2B portals offer holistic support for the business development and their benefits cannot be listed in a single article, yet here I have tried listing 7 major benefits of B2B portals.
Better Network In Local Community
When you get connected to a B2B portal, one of the main advantages that you get is that you become a part of a community; a community that has buyers, sellers, and manufacturers related to your business. You also gain knowledge about the market and meet people of your own business community by getting to be a part of the webinars, trade shows and events organized by these portals.
Global Visibility
Imagine you have a small wholesale business of, let's say, whole spices in a small town in Surat. Even after dealing in the best spices, your popularity limits within the town, at most it may become popular at the state level. However, when you job any online B2B portal, you get a global visibility. These global B2B portals enable you to get in touch with verified buyers and sellers from different parts of the world, thus taking your small business's reach to an international level.
Industry Knowledge
B2B portals are not only a good platform for showcasing your business on a global scale; in fact, they are also the go-to platform for any information about the industry, products, latest trends or even the competitors. You get to know a lot about the latest market trends, price and the customer requirement from these B2B portals. These B2B portals also help you keep an insight on your competitors in your market which would be very beneficial in excelling in your market field.
Higher ROI
While signing up for an annual membership on any top B2B portal may cost you anywhere around $300 to $3000, the returns you get from these portals are comparably very high. You not only save thousands of dollars which you would have otherwise spent on manual marketing or searching clients but also get access to hundreds and thousands of probable buyers and sellers on a single platform. The verified buyers and sellers you meet on these increase the number of business deals you make as well as add to the finances.
Quality Leads
When it comes to B2B portals, it becomes quite obvious that most of the members on the portal are traders who have joined there to increase their business. Every buyer or seller you meet on these portals is there only for his/her business needs. So whether you want to reach a wider audience or market your products to a specific audience, B2B portals are the right platform to get quality leads that would help you in your business.
Ease In Business Operation
Marketing business to such a large share of the audience would take a lot of efforts and be a labor-intensive process; however, marketing your business on these B2B portals not only allows operational efficiency but also reduces the labor cost. Most of the B2B portals offer multichannel commerce technologies that help the SMBs to save time as well as resources. Most of your work gets sorted out as you can easily find all types of traders from manufacturers to exporters, to importers, to suppliers.
Boost In SERP Rankings
Whether you have a big business or run a small business, having a website is something that everybody needs. And with that comes the need to attract search traffic. You need to implement various SEO tactics in order to gain better rankings on search engines to get more traffic on your site. These B2B portals gain high rankings on search engines using various campaigns and other means of online marketing and you can also direct more traffic to your website by posting on these portals.
Whether we talk about higher returns with low investment, better visibility, access to millions of buyers & sellers, quality leads, operational efficiency or higher SERP rankings, B2B portals do play an important role in benefitting the SMBs. By using these portals, you get an easy advantage over the large business competitors.
Category Tags
1 thoughts on "7 Benefits of B2B Portals for SMEs"
B2B portals are acting as a big platform for each and every businesses. They are making connection between SMBs & SMEs with potential clients, globally suppliers, and buyers that help in creating new business relationships and produce higher earnings.