7 Delicious Sweets You Must Try This Holi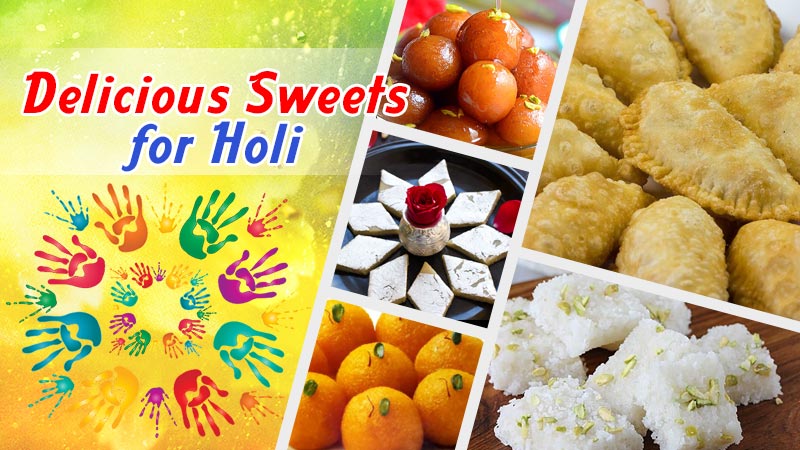 Holi is not just the festival of colors and brotherhood. It is also the Feast Fest. People not just indulge in fun & frolic but also savor some lip-smacking delicacies that can trigger anybodys sweet-tooth. If youre reading this line, you must have a rough idea of what were talking about. If that croissant-type of food is lurking inside the head then congratulations, youre on the right track.
We all love gobbling the luscious sweet dishes that our moms prepare on the occasion of Holi. In case people arent celebrating Holi at home and missing the sweets, they visit the nearest Halwai for satiating the hankering. All in all, Holi also includes a plethora of traditional Indian sweets just like colors. Thus, we compiled a list of some mouth-watering sweets you must have this Holi.
1. Gujiya
Call it gunjiya or gujhiya, this fried-dumpling stuffed with khoya & dry fruits, is the Empress of Sweets during Holi. At your uncles place, sister-in-laws place, friends house etc., you will surely be welcomed by Holi greetings and offering the undeniable gujhiya. People across North India, especially Madhya Pradesh, Rajasthan, Gujarat, Uttar Pradesh etc., eat this dish on a huge scale.
Quick Recipe
Prepare the dumpling using all-flour and sieving it properly. Stuff it with dry fruits, cardamom, & khoya. Take some oil in the pan and fry the dumpling on mid-flame. Fry it until it turns golden brown. Serve hot and fresh.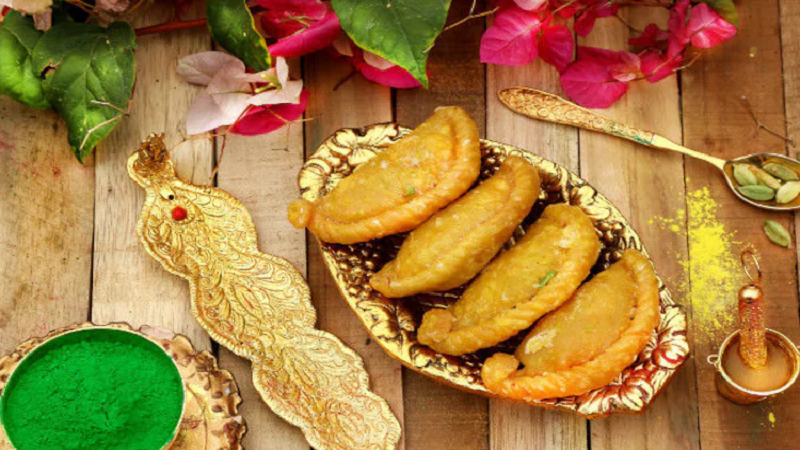 ( Find Here: Gujiya Manufacturers and Suppliers)
2. Coconut Barfi
No one can deny eating coconut, except those whose teeth are weak. It is a complete package of health and taste. But, all should relish coconut so, why not coconut barfi should be included in the platter? The list of sweet dishes in Holi also includes the coconut barfi. This soft sweet-dish melts in the mouth immediately.
Quick Recipe
Grease a pan with oil and add grated coconut, sugar, and cardamom. Saute the mixture for a while and add pistachios, milk, and very little water. Transfer the mixture in another pan and mix well. Ensure that no lumps are created. Spread it in a tray and cover with silver varq. Let it cool for some hours and coconut barfi is ready.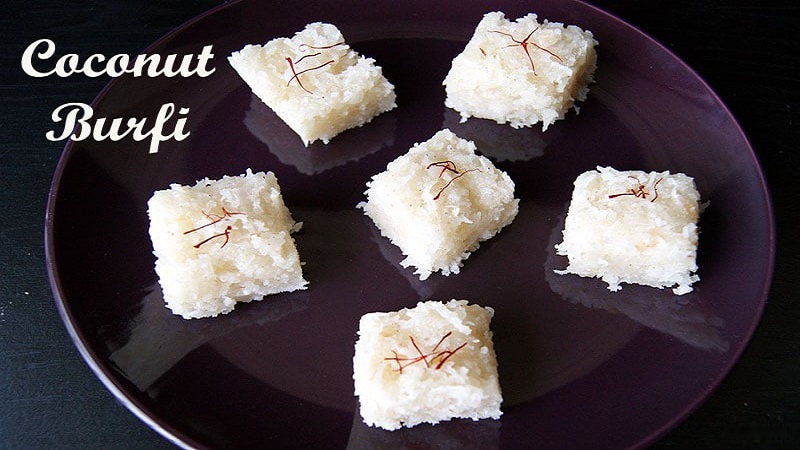 ( Find Here: Coconut Barfi Manufacturers and Suppliers)
3. Gulab Jamun
So, this sweet-pie is an all-season favorite in India. Gulab Jamun is omnipresent throughout North India. Whether youre visiting someones place or want some Khaane Ke Baad Meetha, Gulab Jamun comes to the rescue. No one will ever say NO to Gulab Jamun because it is tempting. If you crave for it, just have it!
Quick Recipe
Add some milk, cottage cheese, khoya, cardamom, refined flour, and cornflour in a pan. Knead everything and make dough. Apply some coatings of sugar syrup on the dough. Make small but proportionate balls out of it and deep fry them till they become golden brown. Allow them to cool and serve.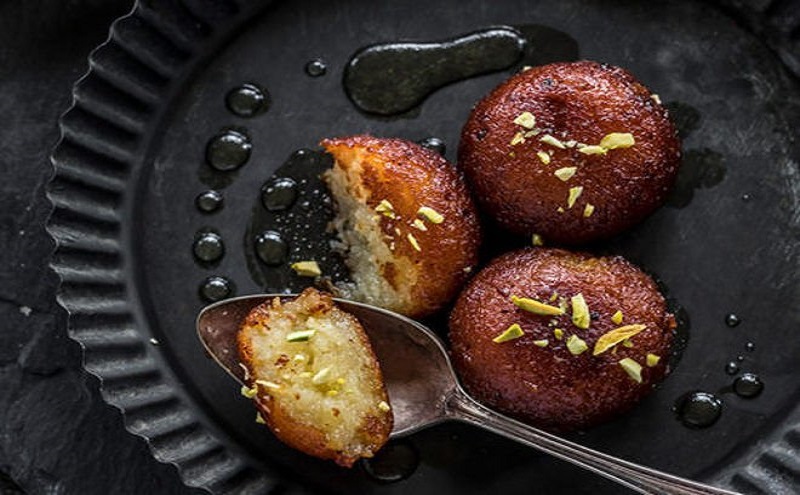 ( Find Here: Gulab Jamun Manufacturers and Suppliers)
4. Laddoo
Laddoos do not require an introduction. The sweet balls of love, made using boondi, motichur, besan, til, almond, mawa etc., are widely eaten across India. In case youre an expert, you may experiment by preparing laddoo of any dish of your choice.
Quick Recipe
Take a pat and heat some oil in it. Add the dish whose laddoo you want to prepare. Additional ingredients can be added to the mixture as well. Saute them and add to the mixture. Now, create balls and allow them to cool. Once cooled, store them in airtight containers.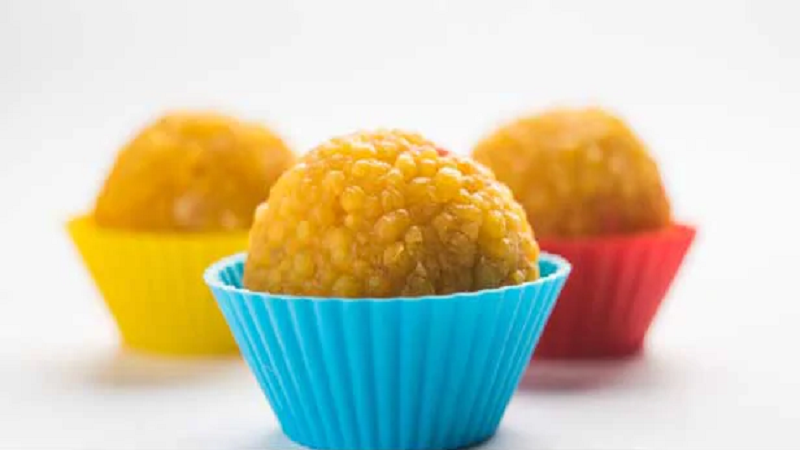 ( Find Here: Laddoo Manufacturers and Suppliers)
5. Kaju Barfi
If theres a choice between choosing kaju barfi & your favorite dish, it is assured that you will go for kaju barfi. Undeniably, kaju barfi is the most loved sweet dish in India. Regardless of the occasion, it can be eaten anytime, even if you have a midnight craving.
Quick Recipe
Add some sugar in the 3/4th cup of water and dissolve it. Boil it and add saffron for a couple of minutes. Add cashew powder and mix it thoroughly till it forms a paste. Cool the paste and knead the dough. Cut out in desired shapes, spread silver varq on it, and let it cool in a tray.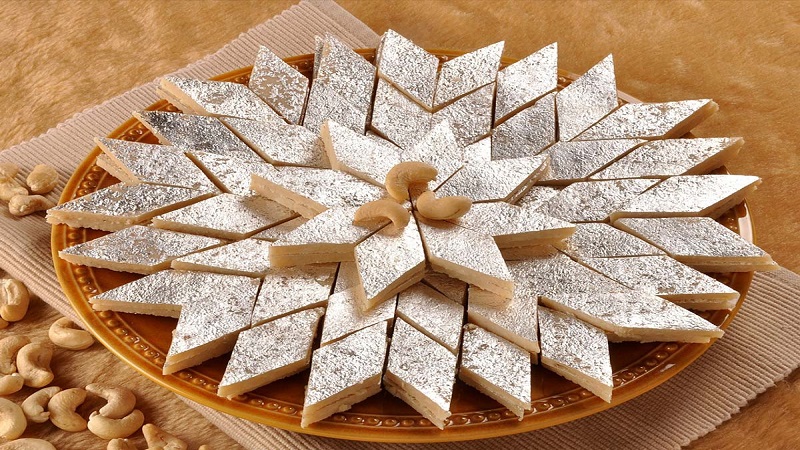 ( Find Here: Kaju Barfi Manufacturers and Suppliers)
6. Ras Malai
Bengal is famous for Rabindranath Tagore, Bipasha Basu, and Ras Malai. These three tell that unsullied talent and flavor are the prominent highlights of Bengal. Ras Malai is a lip-smacking milk-based sweet dish. Eating it cool enhances the flavor and uplifts the mood.
Quick Recipe
Take 250-gram chenna and soak it into the water for a couple of minutes. Soak it in a muslin cloth and add cornflour in the mixture. Knead its dough softly and roll out as many balls required. Add those balls to the sugar syrup and cook it in a pan. Meanwhile, heat some ounces of milk at mid-flame. As soon as the milk starts boiling, add chenna balls, sugar, and saffron to it. They serve as flavor enhancers. Cool them for 120 minutes before serving.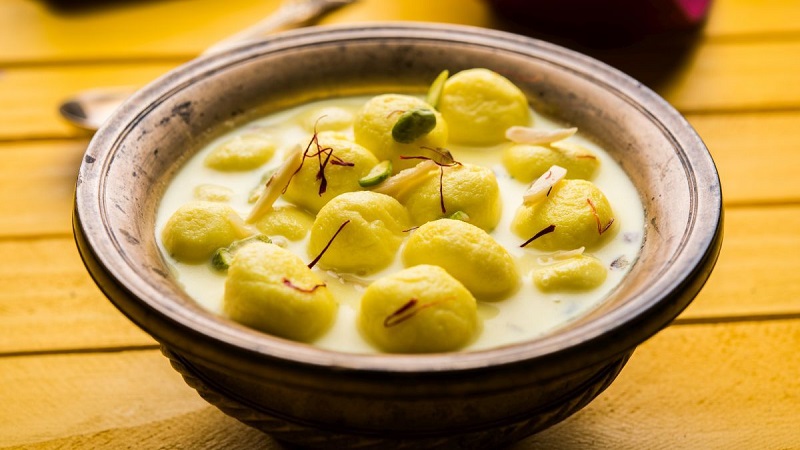 ( Find Here: Ras Malai Manufacturers and Suppliers)
7. Peda
Peda- the same itself is so satisfying! Hailing from Uttar Pradesh & donning world-wide fame, Peda is one of the irresistible sweet-dishes in India. It is prepared using milk solids and can be eaten by diabetics as well! Pede of Mathura are simply irresistible and youll understand only after having one.
Quick Recipe
For preparing pede, you need 250 grams of khoya and milk alike, cardamom powder, saffron, and rose essence. Take a pan and add khoya. Cook it on a medium flame and meanwhile, boil the milk. When the khoya melange is ready, add milk and stir it till both absorb each other. Let it cool and give it the desired shape.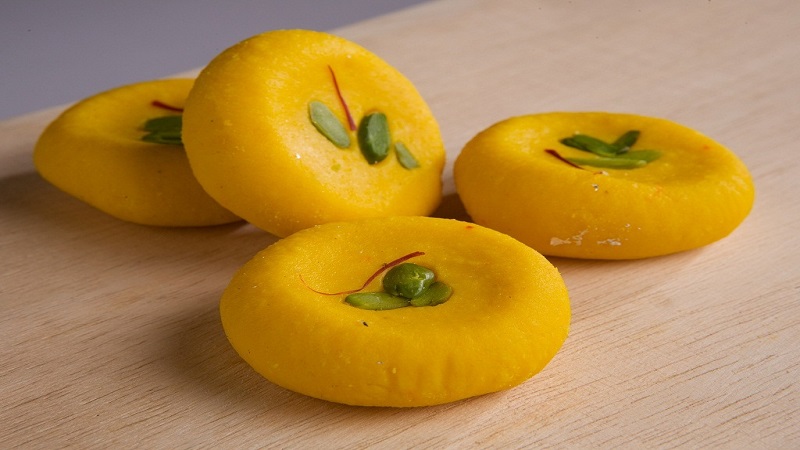 ( Find Here: Peda Manufacturers and Suppliers)
Some Honorable Mentions
We do have some honorable mentions on the list as well. These include thandai, kheer, malpua, pinni, jalebi, and rabdi. These dishes are widely eaten on a huge scale during Holi (and also when its not Holi).
Stay Safe-Play Safe
The festival of colors is all about joy, fun, and brotherhood. The fun increases when you have delicious sweets for savoring with family and friends. We shared the list of some amazing sweet dishes that a person couldnt deny! Their essence and taste never fail to lure the taste buds. Hence, do not worry about accumulating festival calories. Take a bite of the must-eat sweet dishes and have a great Holi.
Category Tags