Agriculture Equipment and Tools to Improve Farmers Efficiency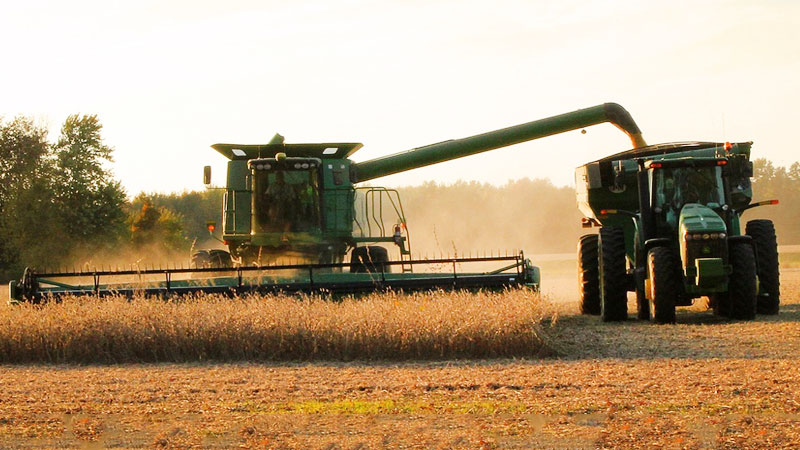 Indian economy relies heavily on agriculture and its farming background dates back to the civilization of the Indus Valley. India is at the peak of farm production. While agriculture's contributions to Indian GDP growth is diminishing gradually due to broad-based economic growth, farming is India's largest economic sector demographically. In the entire socioeconomic framework of India, it plays an important role.
According to a new analysis, the key reason regarding average Indian farmers' low incomes is their farming methods that do not have agricultural equipment. While a country with an enormous number of companies of agricultural machinery, many farmers do not use agricultural equipment from agriculture equipment suppliers.
Mechanized equipment and machinery for agriculture use in cultivation have become more popular these days. To maintain pace with and pick the greatest use of technological innovations, they have to embrace technology. Many recent technologies have an impact on crop production in the agricultural sector. This article offers an overview of most of the agriculture equipment used in farming.
Let's now focus on some of the agricultural machinery and their usage in detail.
Farming Equipment:
The Seed drills are devices used with minimum soil interference for seed placement on the field. Often these can be used for crops such as corn, grass, or drill. Two types of no-till seed drill and conventional drills are available. No-tilling is necessary for a no-till drill; the colter blades slice the residual crop and provides a way to plant seeds. Conventional seed drills from agriculture equipment manufacturers, need some tilling out before seeds are placed on the surface. Among the most popular equipment used in farming are seed drills.
The modern combining harvesting machine is a flexible crop harvesting machine. All harvesting tasks, such as harvesting, threshing, and winnowing, are carried out in one process. The most frequently harvested crops are wheat, oats, garlic, maize, and so on. The integrated harvesting system saves farmers a lot of effort.
Also referred to as a rotary tiller, a rotary plough is used for the rotating layers of the soil. They are individual farming machinery or can be tilled with a tractor. The rotary tiller connected to tractors is most widely used by farms, though in domestic farms there are individual rotary tillers.
Sprayers from agriculture tool suppliers, use pesticides and herbicides to avoid any harm to your crops. They are usable as backpacks or walk behind hand-operated sprayers. But farmers with a wide variety of farms need to worry about mass scratching. For spraying, in such circumstances, a tractor or all-terrain vehicles could be used.
You should go for a cultivator if you wish to eradicate weeds from your cultivation and ask how to use it. The cultivator acts in two separate ways; it alters the soil in predetermined patterns until a seed is laid on the soil. The farmer must always drive without damaging the crops while eliminating the weeds.
A tractor is the farming instrument most widely used in agriculture. In all sizes and capacities, tractors come. It won't be easy to choose a tractor that suits your intent. One way to select the right vehicle is to evaluate the capability of your lands. Whenever you need to till 1 acre or 1000 acres of soil, you have to select a tractor for your land workload. For most purposes, a tractor with a 100hp capacity can be used. Although for small family farms, a tractor with a power of 35 hp is enough.
Agricultural Tools:
The use of fundamental tools in agriculture is almost always necessary. Indeed when early people noticed that they can grow plants, they also need to dig the soil, sow seeds, water their soil, and harvest crops. Basic steel and iron tools have been transformed into machine tools by Indian farmers.
Final Words:

Today, a farmer acknowledges the increased quality and productivity provided by those machines. Those tools from agriculture tool manufacturers have made your life much easier. Indian farmers must also not concern about commuting distances for the tools they need as farming tools can be purchased online in India.
Category Tags