Best Diwali Lighting Decoration Ideas Don\'t Miss Year 2022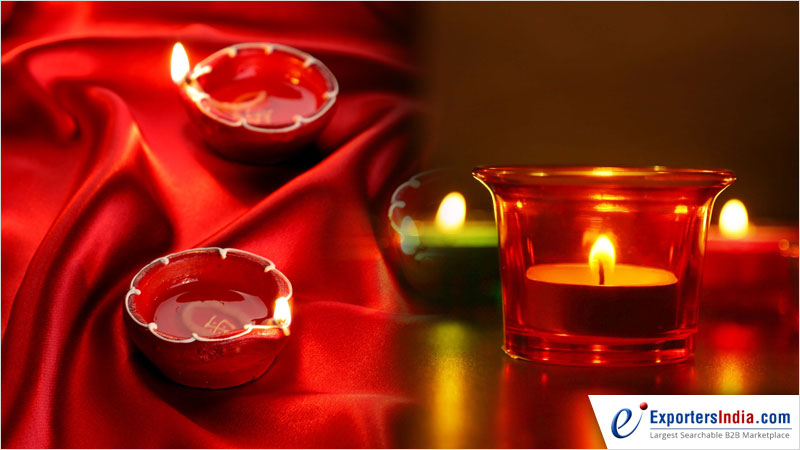 The festival of light is here around the corner. With the coming of Diwali, comes a giant display of colors, lights, and decorations. This festival symbolizes the victory of truth over evil. Diwali decoration includes a lot of lights and bright decorations to rejoice in positivity. People pray for wealth and peace and clean and beautify their houses with flowers, lights, and Rangolis. This Diwali, beautify your house with positive vibes. Take a look at this set of Diwali home decoration ideas for motivation and begin redecorating your house now. In 2022, Diwali falls on the 24th of October. The best thing is that it takes place on Monday, so everybody will get a long weekend to enjoy.
String Lights
The trend of string lights is not new. It is one of the best ways to decorate the home. Well, to be sensible string lights are everybody's favorite. Therefore, why not? The experiments you can carry out with string lights are simply limitless and you will never get exhausted by these ideas. They look tremendously beautiful even when placed unthoughtful, make up when you place them attentively.
Diwali Decoration Ideas for Living Room
Clay Diya, Colored Diyas, and candles can be used for home decoration for the festival of Diwali. One can use the string lights along with Diyas and scented candles to maintain the mood festive. It is easy to create patterns with the help of the Diyas or hang the lights on the wall for an effortless and elegant Diwali light beautification inside the house.
Decorate your Mandir
No doubt, Mandir decoration is one of the most important jobs when we think about the Diwali festivities. There are different trendy new means through which you can display devotion artistically. The year around Diwali temple decoration at home, you can revamp your Mandir with flower lighting and decorations. A Mandir with light decoration for Diwali at the house can be a wonderful choice for the upcoming Diwali festival. For Diwali 2022, shop for Decorative Diya from local sellers. An activity that the family could do mutually is painting the earthen diyas at a personal level.
A different choice of decorations for Diwali can be found online and you can simply create special decorations at home as well. All you need to make a plan and create lasting memories with the Diwali Decoration Ideas. It would be better to create hanging decorations known as torans for the doors, walls, and hallways.
There are different kinds of beautiful pieces of diyas available in the market which includes Floating Diya and Terracotta Diya. All our products are easily available in the market and that's too at affordable prices. Since it is a festival of lighting, you should make Diwali Diya a special part of your decoration. They are even important to decorate your rangoli and add more energy to the ambiance of your home. Beautiful candles are also available in the market and make your home full of fragrance as they are available in different fragrances.
Category Tags