Guide To Buy Some Essential Baby Care Products For Every Newly Made Parent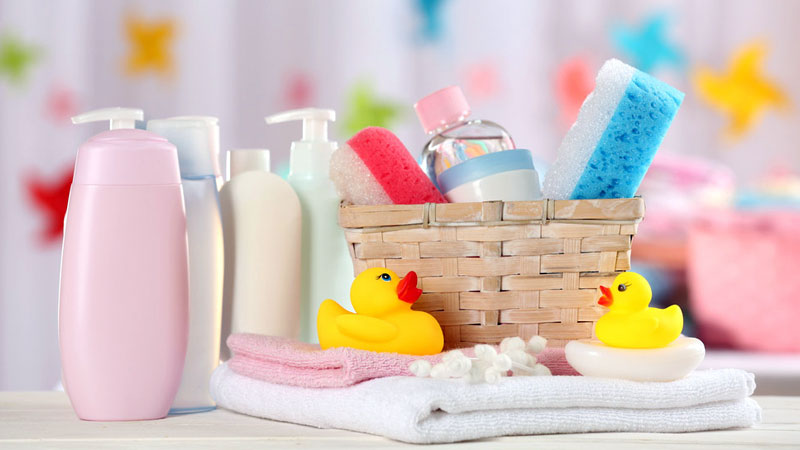 There is no shortage of advice for parents to be. People usually advise them what to buy and what not, how much to buy, and when to buy baby care products. While there are a few unconditional necessities, many items for baby care can be acquired according to personal preference. A new member in your family brings in not just joy and excitement but a host of responsibilities and worries as well. The reason is everyone wants to give the best to your baby. For the maximum number of new moms, the main problem is choosing the right baby care products.
Rather than visiting various stores in search of finding the best quality baby care products, shop for them online. It is a far better and affordable alternative.
Here is a list of some essential baby care products you need to know before you start buying for them:
For daycare baby products
Baby oil- oil enriched with vitamin D and other natural ingredients is perfect for babies. Or ask your doctors for a better brand.
Baby cream available easily at from all leading brands making gentle baby care products.
Baby feeding bottle- take care while buying whether the nipples are soft your newborn.
Baby sippers- for anytime water drinkers needed for making them safe from unnecessary wetness.
Baby wipes- make sure you buy baby wipes online only after checking for allergy to your babys skin.
Baby diapers- consider buying diapers according to baby's weight in S, M, L, XXL size.
Baby towels- pure cotton make soft baby towels are available online.
Baby soaps- mild soaps made of cream and milk are good for babys skin to buy now.
Baby shampoo- mild shampoos are good as it will not bring tears in your babys eyes while bathing.
For comforts baby care products
A crib- perfect to buy a three-sided crib for the first few months when you have not planned anything substantial.
Linen- use a waterproof mattress pad or linen with crib sheets on top
Clothing- start buying clothing as essential baby care products with at least six onesies. These are undershirts that snap at the bottom
Bathtub- a bathtub with a sponge inserted or slope with foam pad is good to buy.
burb cloth or bibs- to take care of the clothes of the baby while feeding them
Rear-facing baby car seat its a baby carrier which most of the suppliers offer these days that snap into a stroller.
Medicine cabinet- this must be there to make sure you have all primary medicines, thermometer, etc.
For extra care baby products
Following is a list of extra care baby products every parent must buy just at the start of the journey of, Being Parents. These are necessary for toddlers just after they start moving out of the lap of the mother.
-comforting dummy
-super soft feeding bibs
-soothing teethers
-reassuring bath thermometer
-secure bath seat
-handy antibacterial ointment
-soothing nappy rash cream
-snippy nail care set
-soft brush and comb set
-sparkly toothbrush set
If you are looking to buy any of these baby care products, consider buying them online. Here are some of the advantages you will explore:
-a wider range of baby care products at one place
-all products with proven quality
-affordable pricing with all categories
-convenience to order anywhere and get nationwide delivery
-damage proof packaging to ensure safe delivery
-on time and even urgent deliveries
You baby needs extra care so never compromise with quality. Always buy baby care products from reputed suppliers only.
Category Tags