How do these simple things make your Holi festival special?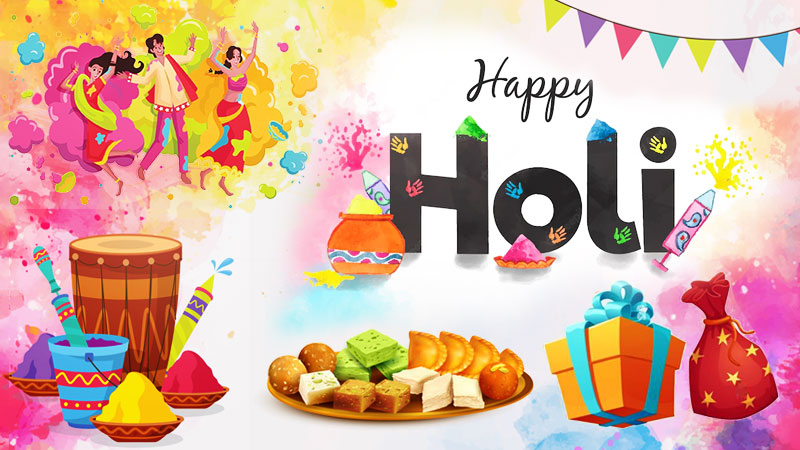 Below is the list of things without which your Holi will be colourless.
1. Especially designed kurta pajama for Holi Celebration -This dress looks fantastic and wearing it on the evening of the Holi celebration. Especially designed dresses are available online to make your presence unique. For enjoying this colorful festival and making colour spread most attractive, white kurtas and pajamas. Also, for evening specials, try something in silk for kids, young ones and the elderly.
2. Magic Water Balloons Kit- Fill & Tie in 60 Second Well, kids will surely want them, so why not deliver them with the bulk option. With this, they don't have to visit shops, again and again, that end up with poor quality balloons. Just attach one Bunch to a Running Tap and surprise yourself by seeing these balloons fill up in less than a minute. It evades the Wastage of Water. Get this kit to cut out wasted time, frustration, and sore fingers by not having to fill and tie Water Balloons one by one.

3. Enjoy harmless holi with Herbal Gulal For Holi Celebration, Skin suitable, Natural Fragrance Handmade Holi Gulal - Pack of 4 Assorted Color is sufficient for a small family. Made from naturally obtained ingredients, this pack contains assorted colours. Buy it as per the obtain ability which is entirely handmade contains Natural fragrances, soft & glossy, finely filtered, made of maize starch & flower petals. This product is free from any allergenic and helps you enjoy safe Holi.

4. Holi Party Mask - gives an extra edge to your holi get-up A joker holi mask will take your Holi celebration to just the next level which not only guards your face against color but give your appearance an extra edge over others at the holi gathering. You can also use this party mask for other party events, but for Holi, this will be just an amazing experience to wear. It comes in various forms and color. So, choose according to your liking.

5. Holi Special Gifts - make the occasion remarkable Holi is also about meeting and closeness with others. Sometimes we have a chance to meet friends and family after a long time. What could be healthier than to gift a fantastic silver Pichkari with a bucket? Make this holi occasion all the more unforgettable experience for your dear ones. Some other items are statues of God, colorful Holi decoration items and high-pressure holi pichkaris for kids. Colorful coffee mugs are also a rememberable item that can be a less expensive yet great gift for visitors and hosts. A small gesture gets along the long run when it comes to sharing happiness on a colorful day.

6. Gujiya, sweet & namkeens- Make this festival flavorful No occasion or festival in India is complete without sweets. Gunjiya is the most favoured and common sweet made by Indians on Holi. Without this sweet, this festival cannot be completed. Some other snacks and namkeens also accompany this sweet like papads, namakpare, chips, etc. These items are also available readymade at various stores online as well as offline. Save your precious time to enjoy every moment of merrymaking with your family, friends and dear ones getting every desirable item from the list online.
Category Tags