How to Register and Grow Your Business through the B2B Marketplace of Manufacturers & Suppliers?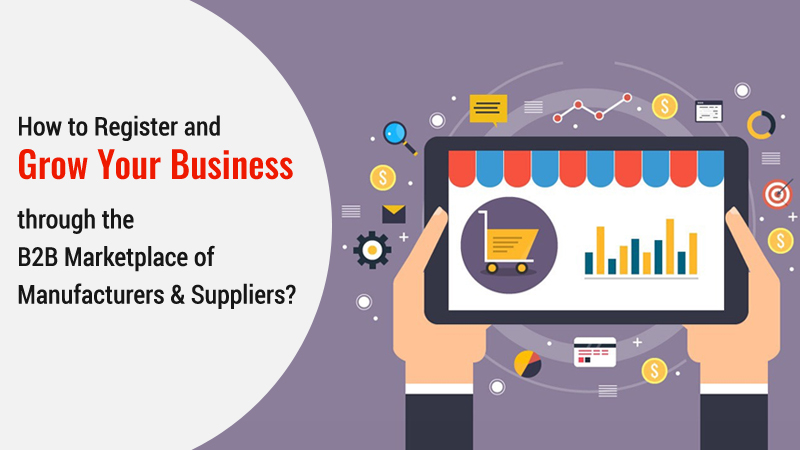 No doubt, we all are wishes to grab growth in our business. To meet our goals, we make use of different techniques and methods. B2B Marketplace of Manufacturers & Suppliers is a platform where you can register for your business and give your business a new direction. Sign-up forms and registration are available on different websites, particularly those belonging to B2B organizations.
The main motive behind the forms is to collect the data of the customers. This data is further used for promotion, generating leads, and ultimately needing new customers. Businesses that do it effectively discover that website registration forms are a useful tool in their marketing toolboxes.
How to Register and Grow Your Business through the B2B Marketplace of Manufacturers & Suppliers?
Exportersindia.com follows up a simple and easy process for the registration for the manufacturers and suppliers:
Visit Exportersindia.com to complete the registration process.
Click on Register as a Supplier.
Enter the required information being required to fill up such as Name, phone number, etc. Keep in mind that the information should be correct without any errors. A single mistake can decrease your chances to get fame.
After clicking on confirm, enter the 6-digit verification code received on the registered mobile number and choose accept.
As a registered supplier, one can present myriad products, offered they are of high quality, immediately by uploading the information through the catalog segment which is noticeable after going through the registered user's login. There are thousands of possible buyers with whom the associated supplier can connect with the support of the B2B portal stated.
Additionally, it is pervasively usual that without promotional breaks, one might difficulty in reaching out to the target audience at an ease. Therefore, keeping into the thought for the same, Exporters Indian gives a wonderful opportunity for the advertisement both commercial and brand. An interested supplier can visit the section advertise with us by filling the form, post which he/she would be contacted quickly.
Different kinds of the B2B Website Registration Forms
B2B businesses make use of registration forms for different kinds of marketing requirements. Meanwhile, the prime goal is just like to collect precious customer information there are various kinds of forms a web portal may use:
Needs to sign-up for a newsletter of the company
Requests for the demo
Registration for the webinar
Registration for downloadable content
Support and Feedback
Free trial forms
Targeted marketing campaigns
Registration forms on your web portal can play a significant role in the B2B marketing strategy. If the form is filled suitably, the web forms will be short and to the point, need to look at, easy to complete and submit, and they must never ask for more information than you require. No matter, whether the business is focusing on generating leads, finding customer information for email campaigns, lowering form desertion, or enhancing registration form conversions, the finest practices stated will assist you raise to the job.
Category Tags