How to start a successful wedding saree business in India?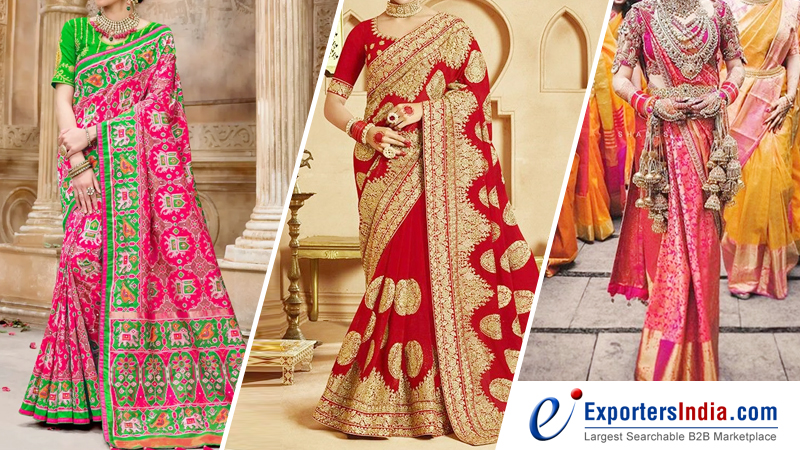 The clothing sector grows more robust every year. The textile industry has had a big impact on the country's economy.In particular, the saree occupies a special place in Indian womans hearts. Women have worn sarees throughout antiquity to honor and uphold Indian culture's traditions and values. Women wear sarees to traditional occasions and informal, happy rituals like weddings, festivals, and get-together. If the continually rising demand for wedding sarees has caught your eye and you are wondering how to start a saree business, you have come to the right place. Before launching your saree business, you need to get knowledgeable in a few business areas. This article will help you create a marketing strategy and comprehend the essential elements of the market, including the many saree type sand textiles, retail, and bridal saree costs. After reading this, you'll feel inspired to get started. Let's now discover how to launch a wedding saree company.
Choosing a Business Model
After picking which wedding saree to start selling and identifying your specialty, choose a business plan. Choose the one that best satisfies the needs of your company. Here are some of your alternatives.
A Saree Storefront Business
There are many business opportunities, and traditional brick-and-mortar saree stores are still thriving in our country. A home-based brick-and-mortar saree retail business might generate large profit margins of up to 50%, and you could make 100% on cheap or budget bridal sarees. Just make sure you are knowledgeable about and conscious of the preferences of your target audience.
The Business of Making Wedding Sarees
There are several online markets that you may use to sell wedding sarees. You might offer your saris for sale on internet marketplaces. The simplest way to start is to create a website and conduct commerce directly with customers. If you sold on other websites, you would have to pay a charge, but it wouldn't matter because you would reach more people. Make sure your website is optimized for search engines and that your products appear on Google's search engine results pages. You may also list the cost of your bridal saree here.
Purchase Wedding Sarees In Bulk
You may start a wedding sarees manufacturers shop and let your customers act as retailers and distributors. You do not need any prior knowledge, instruction, or training to open one. However, make sure you have a strong sales strategy in place before you start.
How Can a Saree Business License Be Obtained?
Several laws and rules must be followed. Contact your state's government and the appropriate licensing organizations to learn more about this. If you open your saree shop as a tiny business at first, you can register it as a sole proprietorship. If your wholesale wedding sarees business requires a significant initial investment, you could work with other companies to form an LLP organization. You will need a GST number since it is necessary to have one to operate your business.
Conclusion :-
There are several opportunities for businessmen to make money off India's burgeoning saree market. Over the past few years, many individuals have bought wedding sarees online. Due to the year-round high demand for wedding sarees, this business opportunity may be ideal for you.
Category Tags