How Web Directories are Beneficial for Your Business.
With the increasing number of consumers turning to the internet for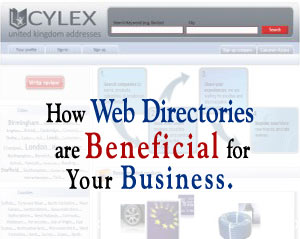 seeking information about the products, services and companies, the need of marking online presence has become evident for the businesses. Most of the customers found web directories useful when they are looking for a certain set of information about the local businesses. These web business directories work like local yellow pages and offer complete information about the products, services and the company registered with them. In the rapidly growing world of online business, web directories are the best places for the consumer to find the information about what they are looking for. Here, we are enlisting some of the major benefits of web directories that would tell you how they can take your business to the new heights.
Increased Exposure Your clients or potential customers should know about your listing on the various web directories. Your listing acts as a face of your company online so add the logo of your company and furnish necessary details so that the customers can identify you easily. Customers feel comfortable to click on the listings, which are familiar to them. Your brand listing on web directories is an excellent branding opportunity.
Ease of Access In today's tech savvy world, almost everyone has the access to internet in some form for finding information. Unlike printed web directories, web directories put your information directly in front of the customer after a simple search. The rapid growth of wireless internet access has enabled people to look for information anytime and anywhere that has lead to instant communication between the buyer and the seller.
Inexpensive Advertising Most of the web directories are freely available on the internet and only few charges nominal amount for adding your listings. There are some web directories that charge some amount for making your listing appear on the top of the page every time when someone searches with a specific keyword related to your offerings. The targeted advertising offered by web directories maintains your budget line for advertisement in a highly cost-effective manner.
Simple Updates It takes only few clicks to make updates in your web directory listing and you make your audience aware of those updates in fraction of seconds. You can make instant updates about your phone number, address or any other new offering easily. With this, you offer the most up-to-date information to the visitors and maintain their interest in your company.
Besides, these basic advantages of web directories, there are several other ways in which these can help you in the perpetual growth of your business. Hopefully, this write-up has proved to be useful for you and has provided enough information about the benefits of web directories.
Category Tags
5 thoughts on "How Web Directories are Beneficial for Your Business."