International Marketing - A Global Phenomenon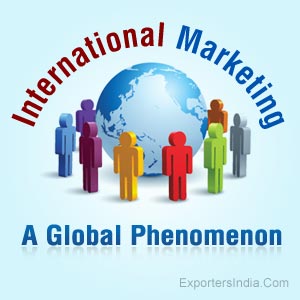 Today, the main purpose of any company is to plan, execute and distribute ideas according to the organizations objective with whom they are dealing. This process is not only applicable in domestic markets but also in international markets. To actively build relations with international companies, the use of International Marketing has become important. Completing the task of the international clients is a much bigger task as compared to domestic clients. Your main purpose is to build trust with the international customers so that you can carry a strong relation with them.
There are various reasons that why should companies opt for international marketing as compared to other traditional marketing:
Build Long Term Relations With The International Clients:
International marketing helps to create a strong relationship from the basic level as the main goal of the marketing is to seek a long and a profitable relationship with their targeted customers. This type of marketing will help companied to learn about the growing trends in the international sphere as they are dealing in a bigger and profitable job while building international relationships.
Start The Basic Level Of Conversation With Your Clients Through International Marketing:
When you begin with your marketing strategy you need to move one step further by starting your conversation with your international clients. Through the conversation you will get the basic idea about the needs and wants of your foreign clients. You will also get proper understanding that how to deal with the new foreign market which will help you to generate more sales. In the end, you will also come to know that how the foreign market wants to use your product.
Before Marketing Your Product Understand The Culture Of The Country:
The main aim of the marketing is to sell products to people of different cultures. You need to narrow down your thought to the basic level of communication, to understand the needs of people of diverse cultures which will build a good foundation of your marketing skills.
If you want to deal with international clients, you need to keep your basics verified and should have clear understanding about the marketing process.
Category Tags
1 thoughts on "International Marketing - A Global Phenomenon"