DD Kisan Chanel: Channelizing Farmers Growth
As the BJP-led NDA government completed its first year in office on Tuesday, May 26, Prime Minister Narendra Modi launched DD Kisan - a channel dedicated to farmers to mark the occasion. This 24-hour channel will telecast various programs to provide information about issues of relevance for the agricultural community. The government has made it a 'must carry' channel, implying that all cable and Direct-to-Home (DTH) operators will have to mandatorily provide it to every subscriber. With this move, the list of 24 'must carry' channels now has 25 names on it.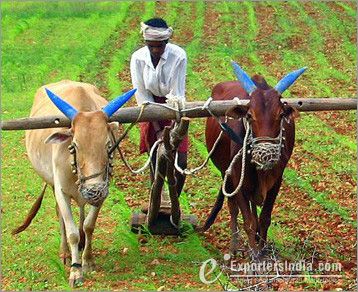 While addressing a gathering of farmers in Vigyan Bhawan at the launch ceremony, Prime Minister said, "An effort needs to be made to bring change to the agriculture movement of this nation which will then better the economy. Farmers of the country have ensured stomachs are filled without thinking about their own pockets." He further asserted that if the country has to progress, its villages will have to develop and for that growth in agriculture is a prerequisite.
Informative yet Entertaining Programs
Just like most other informative programs running on private channels, DD Kisan is aiming to telecast shows that inform in an engaging and entertaining manner. Prior to the launch, Director General of the national broadcaster invited proposals for programs to be aired on the new channel. Nine genres were identified for the same:
Documentaries/ Features (Field Based)

Magazines/ Docu Dramas (Field Based)

Cookery Shows/ Biographies

Daily Soap/ Fiction Serials/ Family Serials/ Thrillers

Film Song Based Programs

Edited Feature Films with Anchor Based Presentation

Reality Shows/ Game Shows

Content based on Iconic Characters + Channel Packaging

Mandi Bhav/ Bazar Bhav/ Agro Based Bulletins
How the Channel can Help Agriculture & Allied Industries?
Programs on the channel will disseminate information about the right farming practices for various crops, under different climatic and geographic conditions. This is one of the most obvious benefits farmers can derive in the form of better yields. Emphasis will not only be on promoting farm mechanization but also on budget-friendly methods that small farmers can adopt.

As the Prime Minister highlighted in his speech, trillions are being spent for making the weather forecasts more accurate. These predictions, along with other news about global and domestic markets for agrarian commodities will also be telecasted. This will allow farmers to plan their activities in advance.

Issues concerning the allied industries like fisheries and dairies are not going to be left out. So whether its cattle rearers, bee keepers or poultry owners, everyone can hope to find something of their interest.

Dissemination of information through entertaining modes can help increase the popularity of agriculture as a profession and also enhance the level of enthusiasm about it. If PM Modi's words are to become true, we will be seeing some farmers' reality shows and game shows that can infuse positivity and energy into the entire industry.
A channel not only for Hindi-speaking farmers!
The channel is primarily Hindi-based. However, speaking on the occasion, Prasar Bharati chairperson, A Surya Prakash made it clear that the organization is not biased towards one language and anticipated that the best of shows from DD Kisan will be dubbed and telecasted on regional DD channels.
The launch of DD Kisan channel stems from a broad vision and aims to provide long-term solutions for the Agriculture & Allied Industries. How and when this vision takes shape will depend on the reach and acceptance of this channel and also on implementation of other government policies and programs for the country's cultivators.
Category Tags
3 thoughts on "DD Kisan Chanel: Channelizing Farmers Growth"
I read your post and wihesd I was good enough to write it

Thanks for sharing your thoughts. I really appreciate your efforts and I will be waiting for your next write ups thank you once again.

What\'s up, just wanted to say, I enjoyed this blog post. It was well written. Keep on posting!