Power Of Product Catalogs For Your Business.
Product Catalogs have revolutionized the e-business marketplace and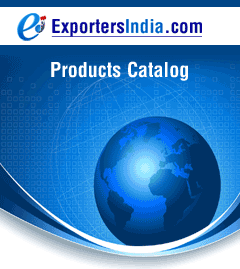 continue to make the online shopping experience easier for buyers, sellers and traders across the globe. These contain the much needed information, which attracts the viewers to check out a certain product or service being advertised on the web.
Forming an indispensable part of online media advertising, Product Catalogs are benefiting businesses in numerous ways by presenting structured information that can be understood easily. Not only do these enhance the experience of the current shoppers but online products catalogs also help in driving sales by reaching out to a wider audience.
What's in store for your business?
Product Catalogs open up new opportunities for your business that not only drive the current sales phase but also help you in devising the next marketing strategy. Here we will tell you how:
Rake in the profits: As the shopping becomes easier, people feel like coming back again and again. Buyers can check out products by searching the B2B directories and easily select whatever they want to purchase.
Broaden your horizons: Listed on business directories and other media, the catalogs can attract any web surfer who is looking forward to buy a product and present detailed information in his/her hands.
Minimize the hassles: No calls required. With product catalogs, buyers can easily see the updated price quotations and manage accordingly. Another benefit comes in the form of simple order form creations.
Great Features
Bookmarking facility allows users to 'favorite' a certain product that they can check out now and buy later.

Added facilities like flash, widgets can be used to display upcoming products, discounts etc.

Search easily from over a 100 products in one website to find the relevant ones by the search facility.
Online V/S Printed Catalogs
Global availability

No distribution costs

Easy to update and correct

No damage to the environment

Effective tool for measuring sales and buyers behavior
Product catalogs basically place the power to manage your sales and marketing strategy and also help in understanding what works and what not. With traditional catalogs becoming a thing of the past, online product catalogs will continue to rule the roost and a business that harnesses their power surely stands a good chance to benefit a lot from them.
Category Tags
1 thoughts on "Power Of Product Catalogs For Your Business."