The Basics of a Small Business Marketing Plan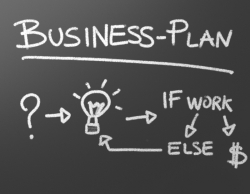 Marketing is the most essential and crucial aspect of any business, on which depend the promotion of the business. Large businesses spend huge amount of capital on improvising marketing strategies and making of elaborate business marketing plans but what about the small businesses?
Most of the small businesses do not have their business plans. They flinch away from the notion of a business plan as they believe that it requires a substantial sum. But this is a false perception; a business marketing plan is a cost-effective measure that enables a business to soar to greater heights.
This write up will serve as your guide to a business marketing plan and detail you about the benefits of having a business marketing plan.
What is a business marketing plan? A document that contains details about the course of action that has to be followed in order to achieve the marketing goals.
Why a business marketing plan is important?
To track the past records and compare the current growth

Understand the customer's requirements

To guide the way to the goals

To analyze the cost of the marketing strategies

Enables you to maximize your sales

Helps you to alter your marketing strategies
How to design a perfect marketing plan for a small business? A marketing plan is made after due consideration and research. A set format had to be followed that includes a title page, executive summary, market and consumer analysis, objectives, marketing strategy of promotion, price, etc. and then the implementation method and financial summary. The designing of the plan requires your valuable time but not much capital.
Points you should keep in mind:
You can hire a marketing professional that will assist you in making an appropriate marketing plan. The cost of the services is very reasonable.

Conduct a thorough research about your target audiences, requirement of the clients, strong areas of the business, weak areas, costs of promotion through different mediums, etc. This will help in creating a plan that is effective.

Analyze the market position of your competitors

Remember you don't require high writing skills or vocabulary to frame your marketing plan
Thus by now you must have gathered enough information about the business marketing plan. Its role in motivating a business to achieve the set goals and increasing the sales price makes in an imperative part of a small business.
Category Tags
2 thoughts on "The Basics of a Small Business Marketing Plan"
I could not agree more with idea of a small business having a business marketing plan. All of your reasons behind it are accurate too!

good post! it quite helps in creating our goal and needs for small business.