The Basics Of Trading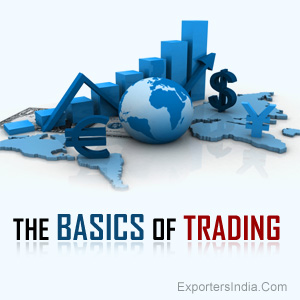 Starting a new business is not like a test driving job. It is as hard as driving your brand new car on the most narrow and congested lanes of an old city! Planning and preparations along with advertising and marketing techniques are all that you need make a space for yourself in the global market.
Keeping in view the ongoing trends in trading world, the most popular business idea nowadays is to go international. But getting the right start is the most essential so that the ride down the lane goes smooth. So here are some nuts and bolts to tighten your trading screws:
For an import business, analyze the goods and items which are highly demanded in your country but the supply for which is inadequate. For exports, try to find out which goods have high demand in the country where you wish to do business.
A look into the industry directories and manufacturer's directories. Embassies and consulates also regularly supply useful information on a variety of items of their countries.
Now that you're familiar with the things you have to consider, you'll need to get your business in the top gear. Being new in this arena, you should expand your knowledge about the biggest trading partners and check what's on offer with them. Then go along with them or take a shot with another partner.
Category Tags