Tips For Online Trading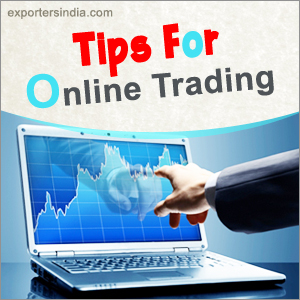 The paradigm shift from physical buying to online shopping is certainly a time, money and energy saving mantra for shoppers. However, there is a great deal of uncertainty as to whom you are dealing with, what is the quality of the product you are buying and will you be able to have your money returned if you are unsatisfied. If these questions bug you at the time of online shopping, then you are on the right track.
Follow these tips to save yourselves from online frauds:
Know the seller
Most of the known online stores advertise themselves heavily through various mass media. This establishes some amount of credibility for the seller. If the seller is unknown to you, check for its ratings and reputations through other websites. You may find some customer feedbacks to help you decide on further action.
Check the web address
Be sure that you are surfing on secure websites. Check for the 'https' in the address bar and not of 'http'. Before submitting your credit card number look for that 's' which indicates that the information you are providing getting encrypted for your protection and not going on an open-to-all portal.
Prefer to pay on delivery
A common phenomenon with websites today is that they allow you to give 'Cash on Delivery'. When the product arrives at your doorstep, open the pack and make sure you have received what you asked for. This way, you can be sure that your money will not slip off your hands without having the product in hand.
Can you return the commodities?
The virtual image of the product may not be the same in reality. Apart from the quality, there could be problems regarding the size and fit. Read the product details carefully to ensure you are buying what you need and see if you would be able to return the product if it does not suit you.
Don't ignore the Ts & Cs
The attractive offers on products never come without Terms and Conditions. Do not ignore the petite notes at the end of the page before placing your order. Make sure you have read and understood them all to avoid any discrepancies.
Provide only necessary details
Some online shops may be asking for too many details, such as, your license number, bank account information etc, to make the transaction. It would be wiser to walk away from these websites as the risk of fraud with them is high. The numbers of buyers and sellers in the market is huge. Look for the best online stores to get the value for money. Don't let some common mistakes make you lose your earnings. Surf safe and happy shopping!
Category Tags