Top Trending Items for Sale on 26th Jan 2022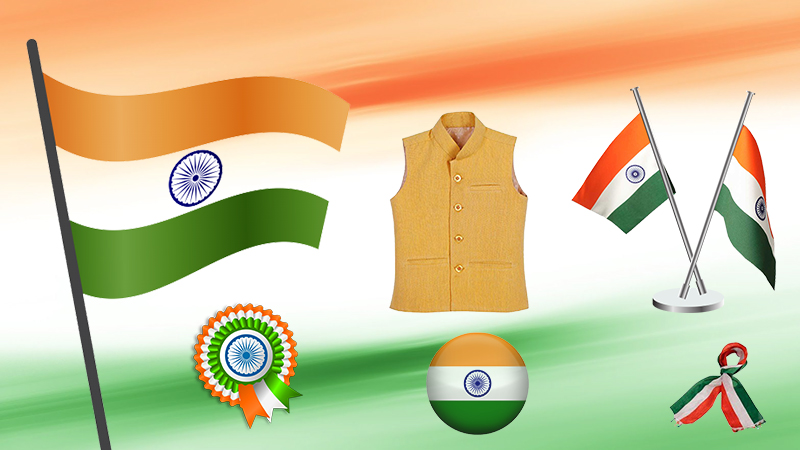 Indians do not look for any occasion or excuse for a shopping spree. We cherish every opportunity for buying something based on national occasions.
Discounts or sale offers would add the cherry to the cake. It starts foot-tapping with prolonged enthusiasm to purchase the products without any time delay. When special occasions, festivals come on their way, we get ready for online sales as if we are waiting for them. After waking up early in the morning or sometime at midnight night, we see if any new launches or sales have just started or not. Even if we do not have the exact shopping matches or required lists, we buy these kinds of stuff or shopping and utilizing the sale anyway.
Republic day is seen as a prominent festival with fast approaches. Before the celebration, many stores already tie up with exclusive deals and offers along with product promotion as well. It adds up all the items like books, clothing, electronics, footwear, furniture, mobile, and many other things.
We grab on these deals without considering our budget as we think it is the first-time opportunity come in the year. In 2022, it is very hard to come by any deals regarding our savings as well as choices. Hence, it is convenient to deal to look around and shop from physical store or online websites offering great deals.
Some Exclusive Republic Day Sale Online:
We will have ample options and various findings for the republic day sale. Moreover, some offers for basic items like National Flags will be on their mark. Almost every store or e-commerce will launch its offers to attract regular buyers.
You may add anything to your cart and then you may decide to grab on these deals. Several supermarkets and bazaars have their fundamentals to make this auspicious day way better and enthusiastic than the previous year. The chance is great to crack the deal and know some more market hacks to have the products even without emptying the pockets.
Here, you would not have to even drag something extra on your own and you may have handy support from your surroundings to make an easy deal as well. Salute to the Online Sale to Make 26th Jan 2022 Special:
Republic day deserves a big salutation from the stores and markets all over India as they look forward to enhancing their sales and business. It is an upcoming opportunity for every one of them. They may make this opportunity a big one by offering fair pricing. Some blockbuster deals on launching essential and basic items are of great importance. Because all of us mostly use it inside our schools, colleges, organizations, and hospitals. We mostly rely on Table Flags and some necessary additions with it.
We can easily make the event full of enthusiasm by holding Hand Flags with us. It makes the day the most with its unity, integrity, and democracy. On the products galore, we are yet to explore other important items.
Apart from having flags and decorations, some Flag Accessories are essential to go along with the flow. We always look to give our best as per our student-centric mindset in the school or college premise.
Decoration of National Flag of India:
It is of everyones pride and dream to decorate and launch the national flag in their residence. First, pin it up with Flag Pin and then decorate it. There is no harm or no argument on your salutation to this organized public holiday.
Follow the rules of the memorandum and decide in the team meeting how you can do it on another day. Probably, you may need the help of some extra things. You can have a customized or cemented Flag Stand to stand it all. This view injects the Vande Mataram mantra inside us with such a unique and special pride.
Some deals rely on electronic gadgets and its covering as well. We may use the logo on the back cover of the mobile or laptop. Next, we follow the same notation with TVs, LEDs, and other smart items. Appliances like fridge, micro-oven, and ACs also ask for its dcor with republic day stickers.
We may write some personalized things and quotes on these items very well. Eagerly we look for something new as we can do from our end. Some websites would understand and support this view from their end.
Fashion Shopping for Republic Day:

After finishing the dcor, it turns us up for favorite fashion adjustments. People are already fond of Kurta Pajamas and other additions for national clothes in this day. It may be a little different from our day-to-day wear, but it will still be fashionable. Have you thought of replacing the regular wear jacket with Khadi Jacket? If so, then you enchant the value of true Indians, and it ought to be.

You may show anything else that would be more patriotic comes from your heart. Try these and never regret leftover things as you may do it next year. Some sale favours customers with discounts of over 50%. Avail these bargaining to grab four items with just one. All styles and brands are up for you, and it is up to you whether to take it or pass it for the next one. There is no waiting list or competition for this republic day offer as it is open to all. Many people wait for these deals as they think of saving their money for the right budget. Keep having more information in the pocket so that you will have fair use of it. Snaps the deals and other travel opportunities inside India if you plan for some.

Have great fun with your people and keep patriotism inside yourself.
Category Tags