Why 2023 union budget can boost India's position to global leadership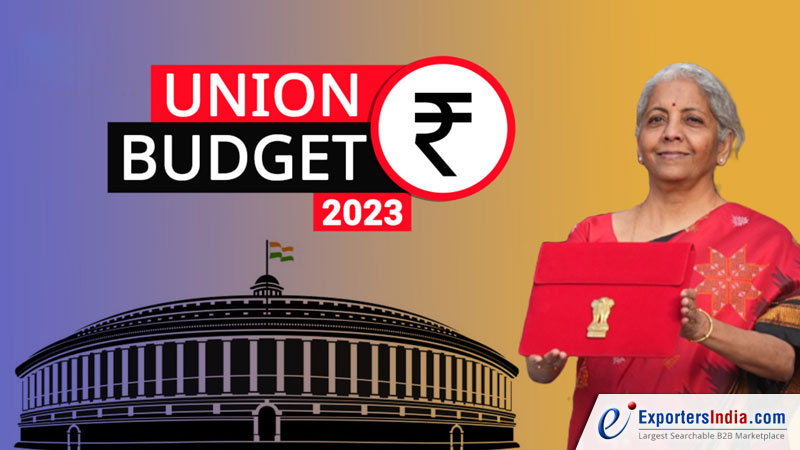 Our Finance Minister, Smt. Nirmala Sitharaman declared during the Union Budget 2023 opening remarks that India's economic outlook is stronger than it was in the years before the epidemic.
The administration has declared an emphasis on manufacturing and infrastructure while increasing social expenditures.
Next-Generation App Development Labs Powered by 5G :-
To help engineering colleges create apps employing 5G services, FM announced the opening of 100 laboratories. These labs will open up a wide range of possibilities, including the potential for new business models and employment. The laboratories will concentrate on creating apps for smart classrooms, precision agriculture, intelligent transportation systems, and healthcare.
Policy for National Data Governance :-
A National Data Governance Policy has been launched, according to the key highlights. Startups and academia will be able to access anonymised data under this strategy to fuel innovative insights and activities. According to FM Nirmala Sitharaman, this strategy would encourage start-up businesses in New India to do innovative research.
Organic Farming With Bio-Inputs :-
10000 bio input centres will assist 1 crore farmers in accelerating natural farming.
Updates On Tourism :-
Through the challenge mode, 50 locations will be chosen to be developed as a complete package for local and international tourists.
Transportation Infrastructure Projects :-
The country's 50 new airports, heliports, water aerodromes, and advanced landing zones would be modernised and revitalized. It will be with an investment of Rs 75,000 crore, according to Finance Minister Nirmala Sitharaman.
With a contribution of Rs 15,000 crore from private sources, 100 essential transportation infrastructure projects have been selected. These are for the steel, ports, fertilizer, coal, and foodgrain industries. The initiatives are anticipated to open up enormous economic potential and provide the transportation industry with a tremendous boost.
Inclusive Learning & Growth :-
In the following years, the Eklavaya Model Residential Schools will make significant strides toward closing the education gap in India. This Center would serve more than 3.5 lakh indigenous kids by hiring 38,800 teachers and other personnel for 740 schools.
Nirmala Sitharaman is doing a fantastic job of empowering tribal communities and ensuring that everyone has access to high-quality education.
Easy-to-do business :-
PAN will be used as a standard company identification number.
The range of papers available through Digi locker will increase according to the key expectations.
Expanded MSME finance availability to provide job possibilities
By forfeiting 95% of bids and performance assurances, this measure provided relief for MSMEs that failed to complete under COVID.
The government intends to create a single filing method. This is to decrease the number of submissions of the same information to various government bodies.
Our digital public infrastructure, which includes Aadhaar, PM Jan Dhan Yojana, Video KYC, India Stack, and UPI. It has significantly affected fintech services in India. The range of documents that are accessible to persons in DigiLocker will be increased to facilitate more innovative Fintech services.
Utilize the National Digital Library to Access Endless Knowledge :-
The Indian government is recommending the creation of a national digital library for kids. Also, for teenagers to make up for the learning loss brought on by the pandemic. This ambitious initiative was put forth by Finance Minister Nirmala Sitharaman. This would offer a chance to close the digital divide and give everyone access to top-notch educational materials.
Information & Innovation :-
Accelerate account and identity establishment reconciliation by unleashing the start-up ecosystem.
To develop governance data, academia, and entrepreneurs will be encouraged to pursue artificial intelligence and Make AI in India.
A Lab-Grown Diamond :-
A research and development grant of five years duration would be given to one of the IITs.According to an announcement made by FM Nirmala Sitaraman. This is to encourage domestic production of LGD seeds and equipment and lessen reliance on imports.
Part B of her speech will include a suggestion to examine the custom duty rate for these LGD seeds. This is to reduce the cost of producing these seeds. This significant action aims to increase domestic output and decrease overall reliance on imports.
PM Matsya Sampda Yojana Sub-Scheme :-
The announcement of the Sub-Scheme under Prime Minister Matsya Sampada Yojana and a budgeted investment of Rs. 6,000 crores. FM announced a significant endeavour to support the fishing industry.
Urban Design & Infrastructure Spends :-
50-year loans with no interest are being extended by one more year for state governments.
Increase private investment in infrastructure and railroads, and third parties will assess the financial framework.
Agriculture :-
This Union Budget 2023 prioritises infrastructure, green growth, youth power, and technical equipment.
Improved access to loans for farmers and a fund to support agricultural start-up founders are examples of inclusive development. The inclusive growth movement Sab ka Saath, Sab ka Vikas is still driving
Increasing the distribution of disease-free plants and becoming a millet hub would need cooperation between the public and commercial sectors. This will assure food security and the welfare of farmers.
All priority households will receive free wheat from the Center till December 23. The Center will bear the whole cost of Rs. 2 lakh crore.
Union Budget Day has seen bullish feelings the majority of the time for more than ten years. Despite this, investors must assess the effects of policy reforms and specifically consider how they will affect the capital markets.
Category Tags