Why You Need Integrated Logistics Solution Provider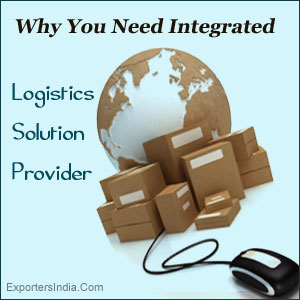 If you are heading a company which is engaged in exporting, importing, or/ and supplying certain products, then the need of associating with a reliable Logistics Management Firm is unquestionable for you. All such companies, at some point or the other, deal with some clients that are out of their network area. In such a situation, it is wise for them to take assistance of Professional Logistics Management Firm.
Why Should You Go For An Integrated Logistics Solution Provider
Logistics Firms are professional service providers that possess adequate infrastructure for Logistics Management. Thus, they provide the right assistance to Importers and Exporters and help them save on cost and time. These firms provide Integrated Logistics Solution suiting the specific requirements of the companies. From mode of transportation to handling heavy cargo, from renting equipment to port operation custom clearance, these Logistics Service Providers take care of everything.
What Should You Look For In A Logistics Firm?
There are many companies claiming to be the best Logistics Management Firm. So at many times, it becomes confusing to identify the most reliable logistics firm. Following are some key factors that a good Logistics Firm possesses:
Different Designs of Logistics Network

Strict policies for order fulfillment

Consolidating and deconsolidating facilities

Multiple modes of Transportation

Efficient widespread network
Advantages Of A Logistics Firm
The professionally managed Integrated Logistics Solution Service Providers suggest the best mode of transportation keeping into consideration the nature of products and urgency quotient. These firms have essential tools and machines to move goods effortlessly and safely and they also have necessary equipment to pack the goods. Moreover, the trained workers of Professionally Managed Logistics Firm ensure that there are no legal troubles from the custom department as they take care of documentation properly. Finding the right Logistics Service Provider is not a problem anymore. All that you have to do is start with an online search and rely on a company that has maximum online visibility and good credentials as well as network.
Category Tags
4 thoughts on "Why You Need Integrated Logistics Solution Provider"