Danex Bright Washing Powder ( Biodegradable Eco Friendly Washing Powder )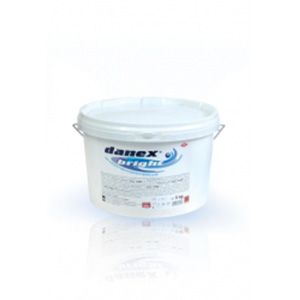 INR 760 / Kilogram ( Approx )
Min. Order (MOQ) : 5 Bag(s)
Our payment terms are clear and the methods we use are practical. New customers can connect with us any time for further payment related queries and learn about our policies. Backed by an extensive supply network, our organization is grouped among preeminent Suppliers of Danex Bright Highly Effective Washing Powder.
The product is biodegradable, eco friendly, natural, non toxic, easy to use. It can used for housekeeping, industrial cleaning, home cleaning, commercial cleaning purpose.
Area of Application :
Powerful washing and disinfecting powder for professional washing of linen in healthcare centers, hospitals, nursing centers, kindergartens, sanatoria, rest homes and hotels. Strong bleaching effect
Removes the blood and organic matter residuals
Free of alkaline compounds and chlorine
Excellent results at temperature of 40�C.
Preserves the colors.
Biodegradable
Color : White
Brand Name : Danex Bright
Feature : Chemo-thermal disinfection for hospital laundry
Available Size : 1Kg
Spectrum of Activity : Bactericide, Fungicide And Virusocide (Polio – type 2) Activity.
Active Agent : Peracetic acid formed in situ.
Additional Information:
Payment Terms : L/C, D/A, D/P, T/T,
Delivery Time : 2-3 Days