Brass Intricately Carved Storage Box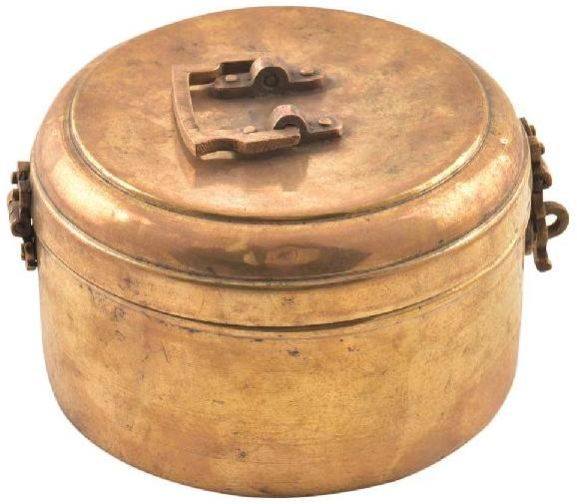 An exclusive hand engraved round solid brass storage box that has a lid and a latch to keep the valuables safe and secure. These boxes were used to keep jewelry and other valuables and secured with the help of a latch. It has a simple engraved design on the centre and on the border of the lid .The smooth finish makes it an excellent gifting option for family and friends..
Material : Brass
Posted in : Vintage Lunch Boxes
Size : 7.75
Color : Golden
Height : 5.25 inches approx
Material : Brass
Product Code : NLB-14/37064
Diameter : 7.75 inches approx.