DOUBLE BEAM UV-VIS SPECTROPHOTOMETER (JL-S-2103)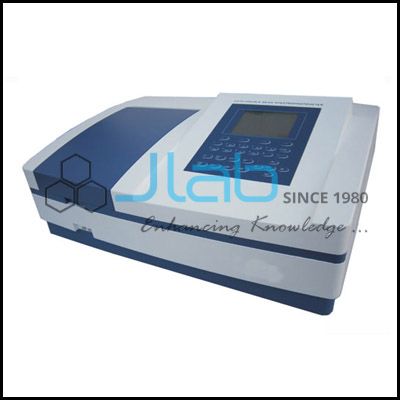 Double beam spectrophotometer is a solid state microprocessor based instrument designed for quick and accurate spectrophotometric analysis of any concentration. It operates at a wavelength range of 190 nm to 1100 nm. The use of diffraction grating in the monochromator produces a linear spectrum. The grating having very high resolution of 1200 linesmm ensures a narrow bandwidth.

The instrument is equipped with 5 inches 320 x 240 dots graphical lcd the which makes the results easy to read. User can see the test curves on the graphical lcd screen. The system has soft touch numeric keys with complete numeric key that provides a convenient interface for entering numeric values.