Glossy Home Decorative Black Pebbles/Vase Fillers Stone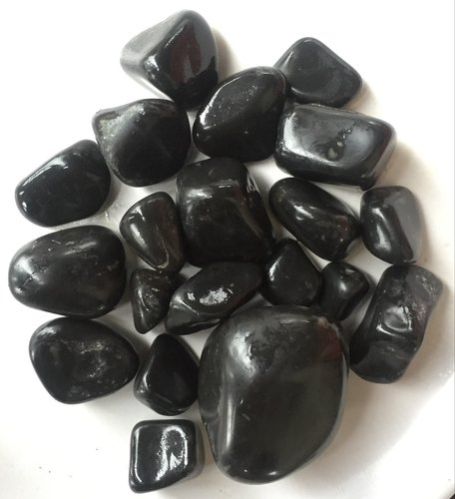 INR 65 / Kilogram ( Approx )
Material: Stone, 
Color: Black, Finish: Glossy.
Pebbles size: 0.5 to 2.5 inch
Shape: Assymetric.
Pebbles are the perfect accents for candles, vases, bowls, craft projects, floral arrangements, fountains and more.

Gardens may be indoor or outdoor can be transformed into beautiful ones with these wonderful pebbles. These decorative pebbles are perfect if you wish to show your creativity and develop an attractive garden. These Pebbles can be used to decorate Garden Corners, Pathways, Borders, Miniature, Terrariums or just arrange them around the planters and they will give stunning and impart structured looks to your garden that you are looking for.
Finishing : Polished
Application : Landscaping
Type : Black Pebbles
Stone Form : Pebble Stone
Color : Black
Shape : Round
dimesnion : 0.5 to 2.5