'E-Commerce To Create A More Inclusive Global Economy'- Believes Ankit Gupta, COO, ExportersIndia
Posted on May 21, 2019 by ExportersIndia.com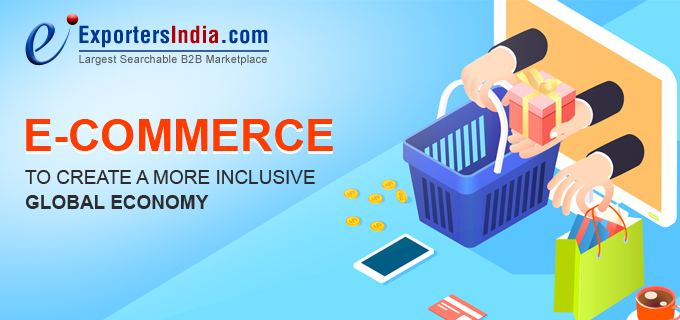 Ankit Gupta, the Vice President and COO of ExportersIndia.Com, a global B2B marketplace, has shared his views with Entrepreneur India on the boom of e-commerce and how it is affecting the global economy. He believes that this online business transformation is paving a path for a more inclusive global economy.
Mr. Ankit Gupta heads the operations at ExportersIndia and keeps a tab on the type of businesses that are taking the online approach towards business. In his recent article titled 'A Brighter Future for a More Inclusive Global Economy: E-Commerce is the Answer,' published on Entrepreneur India, he has not just shared his faith in the e-commerce industry to create inclusive economy but also shared some tips that could help the offline businesses to experience a smooth transition into an online store. He also shared a cost-effective guide, which starts from creating a website, spreading the word through digital marketing and understanding the customer behavior and goes on to explain how improving their experience by monitoring the activities and progress through analytics tools can be done.
Stating the impact of e-commerce on the global economy, Mr. Ankit said, "Worldwide e-commerce sales in 2015 hit an estimated $25.3 trillion and are still growing at a robust pace. Manufacturers, suppliers, and retailers across India are waking up to this shift and are using this e-commerce wave to flourish, turning it into an opportunity and the internet into a fertile ground for business growth.