12V 3A Power Supply Adapter Charge Source Pack SMPS for PC, LCD Monitor, TV, LED Strip, CCTV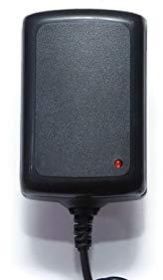 INR 250 - INR 400 / Piece(s)
Min. Order (MOQ) : 100 Piece(s)
nput: 90v to 270v AC and Output:12v DC, 3Amp

Stabilized output, low ripple and low interference.

Replaces other lower amped 12v adapters, 0.5A, 1A, 2A, others..

Brand new product built with highest quality. Thoroughly tested and with low fault rates

Good quality SMPS based adapter. Works with any device that matches the power rating and DC socket size, Kindly validate before purchasing.
Brand Name : Yas I-link
Certification : CE Certified
Power : 1-3kw
Warranty : 2Years
Type : Power Adapter
Color : Black
Driven : Electric
Application : For Power
Voltage : 220V
Weight : 100-200gm
Additional Information:
Payment Terms : T/T
Delivery Time : 3-4 working days
Products Images