Wooden Ice-Cream Spoon 110 MM (Tag-008)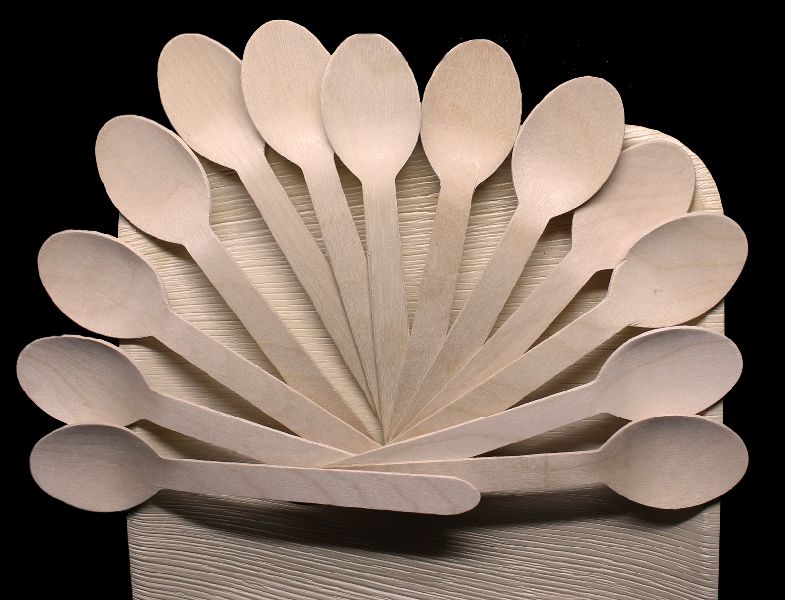 INR 6000 - INR 7000 / Box
Min. Order (MOQ) : 10 Box
when it comes to eco-friendly disposable cutlery nothing beats this birchwood spoons made out of nothing but birchwood, these are completely bio-degradable and free from chemicals, dyes or glazes of any sort. It is soft and comfortable to hold. Birch wood is a light wood with a very fine grain. It is often used to make cutlery, cabinets, furniture and hardwood floors. It is also frequently used as a veneer due to its beautiful grain and colour. Birch-wood hardwood harvested in most of the northern hemisphere, and even though it is a relative to the oak the number is much harder than oak.
Condition : New
Pattern : Plain
Finishing : Non Polished
Material : Wood
Feature : Disposable, Eco-Friendly, Fine Finish, Good Quality, Light Weight
Type : Wooden Ice Cream Spoon
Brand Name : Birchwood
Shape : Round
Length : 5-10inch
Certification : ISO9000
Color : Brown, White
Appearance : Classy
Additional Information:
Payment Terms :
Packaging Details : The Product contains in corrugated boxes, and each box has 10,000 PCS inside.
Delivery Time : 24 Hours