Wooden Ice-Cream Spoon 140 MM (Tag-008)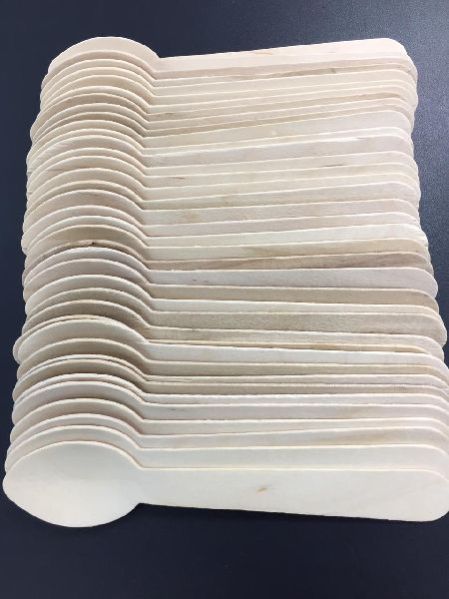 INR 6500 - INR 7500 / Box
Min. Order (MOQ) : 10 Box
When it comes to eco-friendly disposable cutlery nothing beats this Birchwood spoons made out of nothing but Birchwood, these are completely bio-degradable and free from chemicals, dyes or glazes of any sort. It is soft and comfortable to hold.
The two types of birch-wood that are most readily available are yellow birch-wood that is white birch-wood. They both are very pale in colour with a blend of gold and white. Birchwood is one of the least expensive woods on the market. It can easily warp as it is drying but once it has been completely treated, it is extremely strong and durable. Birchwood is a very easy hardwood to stain with the finish. It is often used as a substitute for maple because it has a similar grain pattern. It is much easier to work with than maple and it takes stain more readily. We have the best Birch-wood cutlery in the market.
Feature : Disposable, Eco-Friendly, Fine Finish, Good Quality, Light Weight
Color : Brown, White
Pattern : Plain
Appearance : Classy
Type : Wooden Ice Cream Spoon
Shape : Round
Condition : New
Certification : ISO9000
Finishing : Non Polished
Brand Name : Birchwood
Material : Wood
Additional Information:
Packaging Details : The product contains in corrugated boxes and each box has 10,000 PCS inside.
Delivery Time : 24 Hours