Ductility Testing Apparatus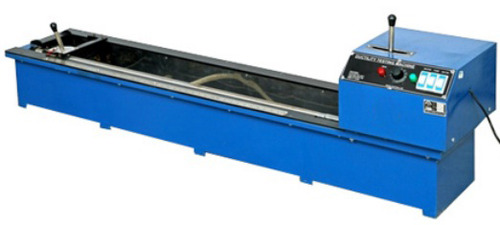 INR 55 k / Piece(s) ( Approx )
Min. Order (MOQ) : 1 Piece(s)
Minimum order quantity 01 piece
temperature range 23 degree c to 27 degree c
rates of travel 50 mmmin and 10 mmmin
material for construction stainless steel
automatic grade semi automatic

designed to test three specimens simultaneously. The machine consists of a carriage moving over a lead screw.an electric motor driven reduction gear unit ensures smooth constant speed and continuous operation. The entire assembly is mounted with a stainless steel lined water bath completely encased in metal bound hardwood.
it is equipped with an electric pump circulator and heater. The temperature is controlled thermostatically.
Application : Laboratory
Brand Name : TNEI
Application : Laboratory
Power : 230V
Model Number : TNEI
Place of Origin : Chennai
Blue : Blue