Handheld Gps Navigator (3434)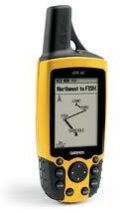 INR 12500 / Piece(s) ( Approx )
Min. Order (MOQ) : 1 Piece(s)
We are offering Handheld Gps Navigator.
With our handheld gps navigator, etrex® series gps, one can take on the big wide world with no turning back. For basic navigation, look to the original handheld gps navigator, or the venture, which accept downloaded points of interest. This handheld gps navigator steps up the mapping capabilities with its detailed base map. Etrex® series of our handheld gps navigator is a basic gps with built-in electronic compass and barometric altimeter while the other one called vista has all this plus a detailed base map. Our handheld gps navigators are tough, waterproof and waas-enabled for exceptional accuracy.

our handheld gps navigators are known for
user-friendliness
one-hand operations
long term usage
no maintenance.
Additional Information:
Payment Terms : Western Union