Stripping Value Apparatus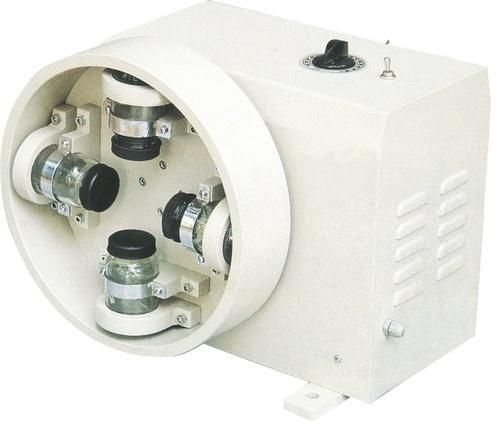 INR 42 k / Piece(s) ( Approx )
Min. Order (MOQ) : 1 Piece(s)
Minimum order quantity 01 unit
power supply 230 v a.c. Single phase
speed 100 r.p.m
aggregate size 1.0mm to 75 micron
material for construction stainless steel
for determining stripping value of bituminous mixes.
Features:
a circular tray rotates in a vertical plane at a rate of approximately 100 r.p.m. By an electrical geared motor. 4 bottles of approximately 400 cc are mounted on this circular tray at an angle of 900. To each other with their mouth towards center of the tray. A time switch is provided.