Thickness Gauge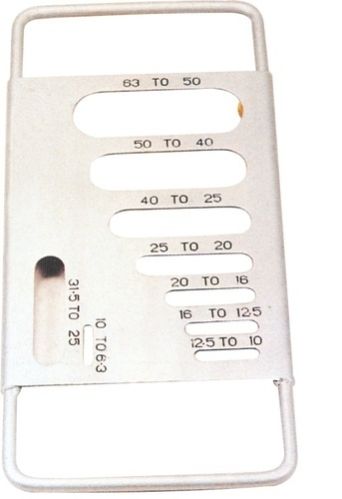 INR 750 / Piece(s) ( Approx )
Min. Order (MOQ) : 1 Piece(s)
Minimum Order Quantity 01 Piece
Material for Construction Stainless steel
Finishing Galvanized
Size 145 x 70 x 27 mm

Used for determining the Flakiness Index of Aggregates.It Consists of a frame with a sliding panel. The Panel has slots of Different Standard Lengths and Widths accurately Cut.
Place of Origin : Chennai
Brand Name : TNEI
White : White
Model Number : TNEI
Accuracy : 2"