High Frequency Concrete Poker Immersion Vibrator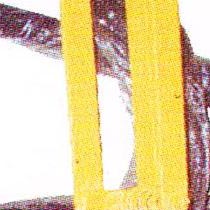 We offer our customers a quality range of High Frequency Concrete Poker Immersion Vibrator that can be used for various industrial purposes. We cater to the different requirements of our clients by providing them the option to customize vibrator according to their specifications. "Able" Vibrators provided by us can also be used to operate with Screed & platform vibrator attachment. We are backed with an efficient team that can handle all kinds of bulk orders.

Details :
New Idea & design in which the screed and platform type vibrators can be driven by the same drive - unit (used for Needle / Poker type immersion vibrator) by means of a flexible shaft
Biggest advantage is that it can run all types of vibrators i.e. Needle type, Screed-Type, Platform-type and Roller-Type
Greatly reduces expenses, as only need is to purchase the attachment for screed, Platform or roller type vibrator and can use all these vibrators with only one drive unit
Connection and disconnection of flexible shaft in the drive unit is very simple by means of key and locking system
Latest innovation designed specifically for vibrating, rolling & surfacing the concrete on the inclined surface of the canal lining & such other works in irrigation projects.