Jodhana Psyllium Husk (01)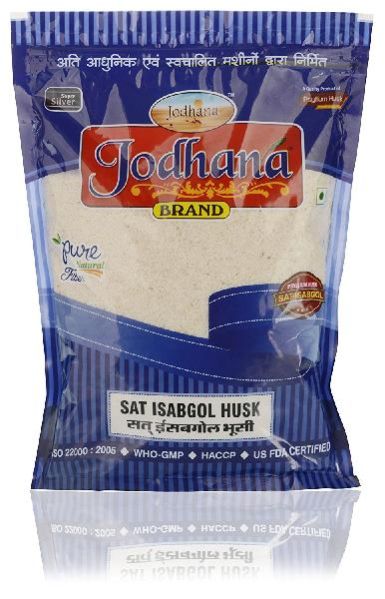 INR 275 / Pack(s) ( Approx )
Min. Order (MOQ) : 100 Pack(s)
Part used : husk, seed
psyllium seeds
our modern diets usually lack fibre, as most of it is removed from the cereals including flour by hulling, refining and peeling of fruit and vegetables before consuming them. Psyllium husk is a natural agent in providing sufficient dietary fibre to the fibre deficient foods.
Psyllium is a complete natural fibre, composed mostly of hemi-cellulose. It acts as a sponge in the intestinal tract, swelling as it absorbs water and waste material in the bowels. Hence, forming a soft bulky mass that passes through the colon faster (preventing potential toxic waste from accumulating in the colon), smoothly and easily reducing chances of producing carcinogens. The fibre content helps control diabetes by reducing the release of dietary sugar from digestive tract in the blood therefore stabilizing blood sugar level. Psyllium has a high content of mucilage polysaccharide that gels over a wide range of concentrations. It has long been used as a laxative because of this gelling property.
Color : White
Brand Name : Jodhana
Condition : New