Explore the list of the best B2B Portals in India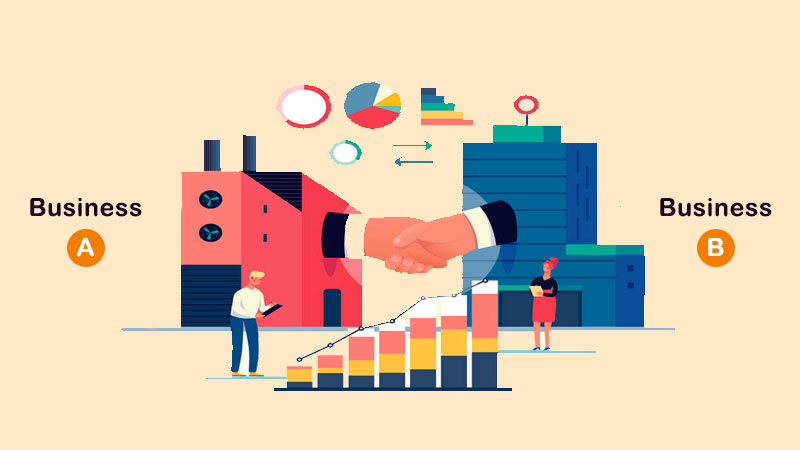 Have you any idea India is one of the fastest-growing Ecommerce markets globally? Whats even more interesting is the common belief, the spectacular growth of Ecommerce is not supported solely by B2C Ecommerce. Rather it is the result of its large order size and sheer volume, B2B Ecommerce. This pattern has taken the lead in this growth with the best b2b portals in India.
The shoppers are busy shopping on popular multi-vendor websites and portals. But the traders, suppliers and distributors have found their own shopping hub on the Indian B2B online marketplaces.
The famous B2B Marketplaces in India have revolutionized how wholesale business was done a few years ago. In contrast, some traditional brick-and-mortar businesses plan to go online. These portals offer better opportunities for wholesalers, distributors and suppliers to earn and reach new clients and markets.
Here is the list of best B2B portals in India to decide on for your business.
IndiaMART
Founded in 1996, IndiaMART is India's leading B2B Marketplace To Buy/Sell Products. Designed for individual sellers, SMEs, and high-volume enterprise businesses, IndiaMART has been connecting buyers and sellers from all over India. Indiamart has over 5.98 Cr buyers 47 lakh+ suppliers, along with 5 Cr+ products being listed on the platform.
Alibaba
Alibaba is the leading global b2b online portal that connects suppliers, exporters, importers and importers of India with international businesses. Alibaba lets the Indian buyers purchase from global wholesalers. Similarly, Indian sellers can sell their products worldwide. However, one significant drawback of Alibaba is that you can only place bulk orders without lowest purchase quantity which often distresses retail buyers. Alibaba has more than 230 million active buyers and millions of sellers online.
ExportersIndia
As the name suggests, this is one of the preferred B2B Trade Portals In India helps Indian manufacturers and sellers sell their products in India or foreign markets, with free sign up for sellers and buyers. It provides a new business channel for businesses looking to expand their reach. Founded in 1997, it has come a long way in helping Indian companies benefit by selling online.
TradeIndia
Tradeindia is another Indian B2B multi-seller portal for small industries based in India and global markets. It presents a common Online Marketplaces in India to trade their products and services. It has an upgrading database of 5 million+ registered users and close to 4 million sellers and buyers. TradeIndia is reputed for offering the best services to global and Indian businesses through its B2B multi-vendor marketplace.
Udaan
Designed to make B2B eCommerce easier for small and medium businesses, Udaan is the Leading b2b portal in India. It brings together over 1,50,000 traders, wholesalers and retailers in India. Udaan's B2B multi traders marketplace directly bridges the gap between buyers and manufacturers, thus making the business procedures faster and more efficient. Buyers and sellers can straightaway connect with each other, and select buyers can also use credit facilities.
Together, these B2B online marketplaces have given a platform to the Indian buyers, sellers, manufacturers, and retailers and have played a crucial role in accelerating the growth of Indian eCommerce.
Category Tags