Five Ways to Build a Brand for Your Small Business
In this modern world branding has become an indispensable thing everything needs to be branded right from the products to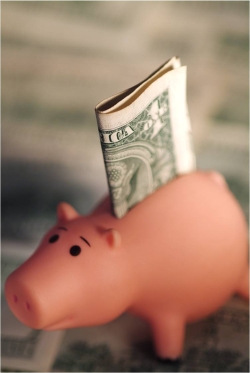 the individuals. When we think of brands Pepsi, Titan, Reebok, etc. strike our mind. But these are the big shots of the market; their business is being conducted on a massive scale. They can spend huge sums of money on their promotional campaigns. But what about the small scale companies? How can they brand themselves? The answer to these questions will be answered in this write up.
In a small business reaching all your potential clients is not possible so the best possible way is to develop a marketing plan by means of which they can reach you. What could that be? The answer is obvious via Internet or a referral.
How does branding help a small business?
As it is immediately identifiable, it helps in creating a word of mouth for your business. This helps in speedy and effectual promotion of your business.
Here are 5 cost effective ways in which you can brand yourselves
Give your presentations in meetings of organizations, professional associations and at conferences :- Spot the places where your clients or the potential clients go. Create a presentation that has relevant and interesting facts for the clients; present it in conferences, organization meetings, etc. This kind of step will enable you to find place in the conference website of that association or organization. This, in turn will escalate your web presence.
Be a part of yearly business events :- There are numerous business events that take place all around the year. Try and become their member or be a part of their panel, it will give you maximum exposure. The event details are not only received by those who attend it but are also circulated through e-mails. Contact the organizers of the events and lend a helping hand in their preparations, they could become your referral sources.
Publish articles and garner media attention :- Your articles could be your key to success. Well-writ articles could help you attain public attention. Besides, get in touch with PR firms and other media people who can help you acquire media presence.
Get yourself a professional look :- Apart from your business promotion, it is very important how you project yourself in the public. Your groomed business look will help you garner people's interest. People are most judged by their looks so it is an important move to spruce yourself when up for a meeting or a conference.
Do everything in style :- Whatever you do for your promotion like create a :

Website, Webpage, Brochure, Business card,

etc. Do it with due care and using latest measures. These things speak a lot about your business.
By now you must have got a clear idea about how you can become a self-brand. So, following these 5 simple steps you can develop your small business into a brand. The bottom line is what you actually require to become a brand is self thought and some innovative ideas.
Category Tags