How To Sell On B2B Marketplace?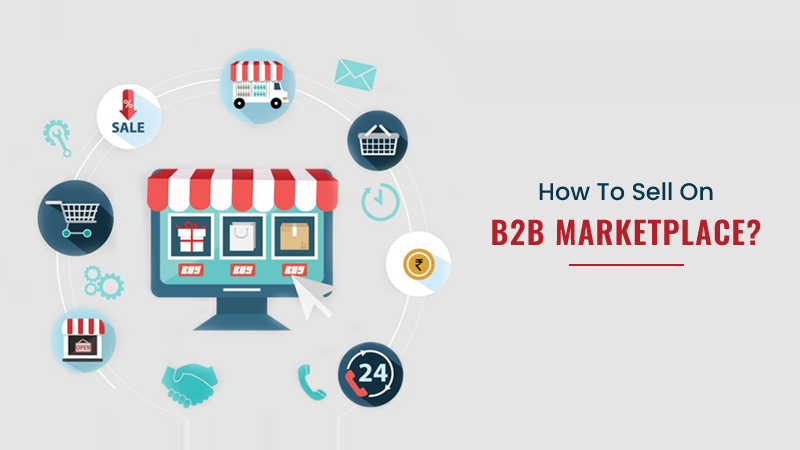 When any business wants to sell products online, it has to register it with a certain directory online. To this, there are many platforms online. It is the choice of the business where it wants to register itself. It should be kept in mind which marketplace is the best and where the customers visit and buy the most. The directory provides benefits to both businesses and buyers. Buyers can find a wide variety of products at different rates and from different suppliers across the world or a particular country. An Online Directory is often a great platform to sell products online making them cost-effective and a wide network to spread a business.
Why Online B2B Marketplace?
These directories online provide a platform for both businesses and buyers to explore things of great variety. Now, if any buyer wants to buy a certain product online. He will search the product name in the directory and a list of businesses along with the product would appear in it. This would provide a buyer with the same product with different prices and quality. Hence, providing him with great alternatives.
They also provide secure payment along with refund mechanisms. To suppliers as well as retailers, Online B2B Marketplace is of great advantage where they can spread their business across the globe and generate huge revenue. The customer care team is also available for the customer if have any problems.
How To Start Business Online on B2B Directory?
For starting a business online, Seller Registration is very important. Firstly register yourself in a certain directory and to that you have to follow certain steps. Create your account first and here you have to give your business details, name, mobile number, etc. Once the registration process is complete, then you can add your products to sell in the directory. Here you have to add details of your products and services. The details should be up to the mark and accurate. Photos of the products should also be added. Categorization of products must be there. This will make it easier for the buyers to locate them.
All the precautionary or other details must be mentioned below the product. After all this, now to would be able to start your business online. Sales of your product will start and people will be able to locate your products and buy them.
What Are The Benefits Of Selling On the B2B Directory?
The whole system of selling products online is an advantage to another level for businesses. The buyers will be able to buy products at any time. Your business will be available for 24 hours. This would increase your revenue generation and hence sales would also increase. Automatically, your profits would increase because of your increased customer base. The products of your business would get exposed to a great number of customers. The transaction will be online and your payments would occur securely.
The products of the businesses will also get customer reviews. It provides an interface between the seller and the buyer where they can communicate, negotiate prices, and also can put their grievances. The team of that directory would be available 24 hours to assist and support the buyers if they have any problems and also will guide them to the wide range of products. So, it is easy to operate for both buyers and sellers. The buyers can get the same product at different prices. This would also help the best price along with the best choice.
Overall, an online directory provides a platform that enables businesses to grow and expand. It provides satisfaction to the buyers. So, if any business registers themselves with these platforms it will help them to generate huge profits along with a great customer base worldwide. These platforms also make the goodwill for the businesses and hence one must register their businesses online.
Category Tags