The Perfect Guide for Import Export Code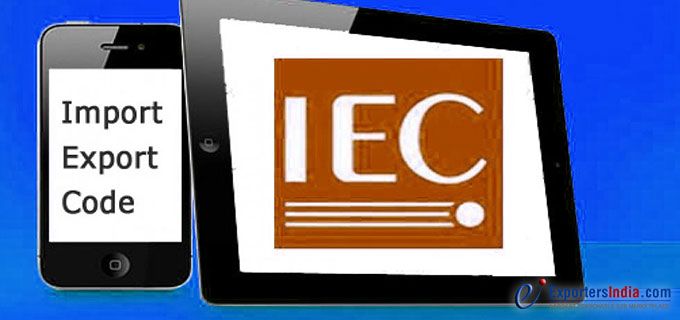 Are you planning to start an import/export firm of your own? Do you know what the most important document is before you start this business? PAN Card? Bank statement? Regulatory documents? Documents from importing /exporting country?
These documents do hold importance in the trading business; however, the first document that you require before making an import or export to/from the country is none other than the IEC number or Import Export Code. If you do not have an IEC number, issued by the Government of India, and are not even in the exempted list then it is impossible for you to make any import or export trade. Let's have a look at what IEC is and how you can apply for your IEC number.
What Is Import Export Code?
Import export code, also known as IEC number is an important 10 digit code that is required by anyone who wishes to make any type of import or export trade with any foreign trader. It is almost next to impossible for anyone to trade in the international sphere, whether bringing in or sending out goods, if you do not have an IEC number. This number is issued by the regional office of the Director General of Foreign Trade (DGFT), Department of Commerce, Government of India.
How To Apply For IEC Number?
In order to apply for the IEC Code in India or export import code, you require a PAN number beforehand to make you log in. You need to fill in all the details in the online application form that is available on the DGFT website to get IE Code Registration. You will be required to enter your PAN number in order to log into the application. While applying for the IEC online form, you will also need other documents like a digital photo, identity proof like voter's identity card, Aadhar Card, Driving License or Passport, an address proof for the business and a rent lease if it is a rented property.
Other than that, you'll need to have a canceled cheque for the accounts purpose and a fee of Rs. 500 that needs to be paid via digital means. A digital signature is also important for the completion of the form. In case you don't have a digital signature then you can get a print of the entire form and send a physically signed form to the regional office of DGFT to get IEC registration.
Why Do You Need It?
IEC or import export code is the first and foremost thing that is required before you put your foot into international trading. Without an import export code number that is issued by the Ministry of Commerce, you'll not be allowed to take your trade forward. It is the one document that allows you to make any type of import or export of goods to and from the country. It is the license that will allow you to have an import/export business in India.
Who Are Exempted From Having An IEC Number?
Ministries/Departments of the Central or State Government are exempted from having an IEC number.

People making an import or export from/to Nepal and if the value of goods is less than Rs. 25,000.

People who are importing or exporting personal goods that are not meant for any type of trade or business.

People making an import or export via the Indo-Myanmar border to Myanmar and if the value of goods is less than Rs. 25,000.
These were some of the important questions created a chaos in everybody's mind. By answering all these questions, I hope I have cleared all the doubts that persisted in your mind. Now that you know why IEC number is important and how you can apply for it, you can easily get your IEC number and start your import or export trade without any glitch.
Category Tags
13 thoughts on "The Perfect Guide for Import Export Code"