Important Things You Must Know Before Importing Textile and Textile Articles in India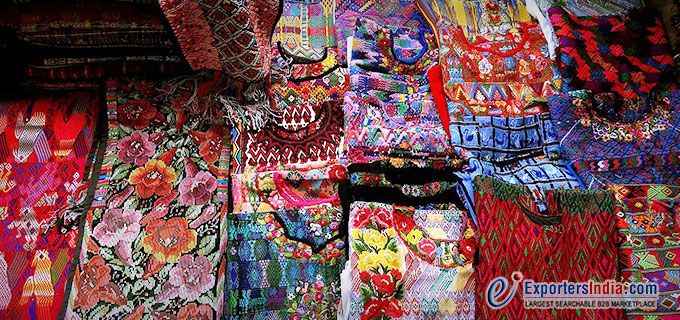 Indian textile industry is not just one of the oldest industries of the nation with its history dating back several centuries, but it is also one of the most labor intensive markets. It gives employment to a sizeable share of Indian populace (approx. 45 million directly and 60 million indirectly). This industry is expected to reach US$ 223 billion benchmark by the end of the year 2021. With the growth in the textiles sale in India, there has been a considerate increase in the textile import in the country as well. The textile and textile articles import has increased tremendously over the past decades, and this is the reason why more and more people are being attracted to investing in textile import in India. However, while making textile import, there are some regulatory requirements that should be kept in mind in order to have a smooth textile import from any country. Here are some of the important things you must know before making textile and textile articles import in India.
The pre-shipment certificate is one of the prerequisites of textile import in India. This certificate contains all the information about the material and dues used in the manufacturing of the textile and textile articles. This certificate should be issued from a registered textile testing laboratory that should be accredited to the National Accreditation Agency of the Country of Origin. With the help of this pre-shipment certificate, the Indian government can ensure that the textile or textile article does not contain any type of hazardous dye that is not allowed to be handled, produced, carried or even used in India.
Many dyes are banned under provisions of clause (d) of subsection (2) of Section 6 of the Environment (Protection) Act, 1986 (29 of 1986) and if the pre-shipment certificate has the mention of these dyes then the textile or textile article would not be included in the textile business of India.
For the textile or textile article imports that do not come with a pre-shipment order, the Indian Government will take the entire consignment under its hold and would only be cleared once it is tested and verified by textile agencies. The agencies that are responsible for taking care of the testing of consignment samples for the import clearance are Textiles Committee of Ministry of Textiles, Central Silk Technological Research Institute and Eco Testing Laboratory Central Silk Technological Research Institute. The entire consignment is not taken for testing but randomly a minimum of 25% of the consignment sample should be drawn for testing.
The consignment that originates from a country where there are no legal prohibitions on the use of hazardous dyes should be the major focus during this testing. The test result reports can be used for a period of six months for the textile or textile goods that are imported from the same country and are of the same specifications. The Textiles Committee Laboratory under the Ministry Of Commerce would also test all the textile and textile articles for azo dyes as per the DGFT notifications.
In order to import textiles in India, it is important for the fabric and textile manufacturing company to get an IEC number. IEC stands for Import Export Code, which is one of the prerequisites, is issued by the Director General of Foreign Trade (DGFT), Department of Commerce, Government of India. The IEC number is like a license that would allow you to become a licensed textile importer in India. This registration needs to be renewed time and again in order to keep progressing in the import textile business in India.
Anti-dumping duty is imposed on textile and textile articles that the Government of India feels are being priced too low for the domestic market. Textile items like yarns, silk, and woven fabrics may attract anti-dumping duty. The Government examines the items imported and checks them with the price, if it finds the product to be below the normal rates, then it can apply this duty to make the price ideal for the Indian market. This is done to protect the interest of local manufacturers and labors by not selling the imported textile and its goods at a cheaper price than the locally manufactured goods.
In addition to the above-discussed documents and testing, there are a number of documents that are required for the making any textile import in India. To get clearance of imported textile goods, you need an Invoice, Bill of Lading, Bill of Entry, Bill of Credit, Letter of Sight, Import License and Warehouse Receipt. With all these documents at hand, it would become easy for you to perform any type of textile and textile article import trade in India.
In order to do a hassle-free business in textile industry in India, it is important that you keep in mind all these regulatory requirements. They would help you in succeeding at any type of textile and textile articles import that you undertake and ultimately make you a successful textile importer in the India textile industry.
Category Tags
2 thoughts on "Important Things You Must Know Before Importing Textile and Textile Articles in India"
I am sure this article has touched all the internet users,

It' is perfect time to make a few plans for the future and it is time to be happy I have learn this publish and if I could I wish to suggest you few attention-grabbing things or advice. Maybe you could write next articles relating to this article. I wish to learn more issues approximately it!