Here Is How You Can Celebrate A Safe And Green Holi In 2023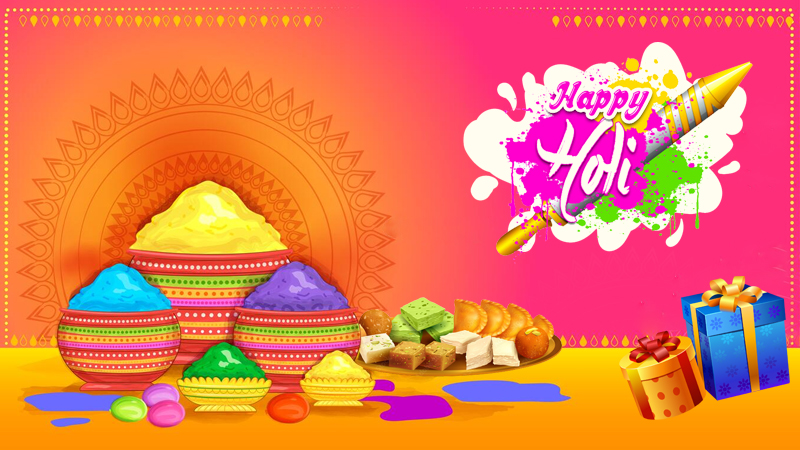 India celebrates Holi, a colourful event. Here on a full moon day during the Hindu month of Phalguna. One that falls in February or March, it is customarily celebrated.
Holi would be hosted on March 8th, a Wednesday, in 2023. It occurs on the Phalgun Purnima tithi of the Hindu lunar cycle. One such tithi runs from 4:17 PM on March 7, 2023, till 6:09 PM on March 8, 2023.
Holi is a celebration with deep religious and spiritual value. Around the nation, it is observed with tremendous passion and excitement. This is a celebration of the coming of spring and the triumph of the positive over the negative.
The Holika Dahan occurs before the event. The evening before Holi, a bonfire ceremony is performed. Around the flames, people assemble to worship and make specific petitions to the fire god. People do this to ask for protection and prosperity.
The major Holi celebration is celebrated on the next day with much grandeur and joy. To the beats of the drums, people dance. Or otherwise, they chant while covering one another in eco friendly colours for Holi. Alongside friends and family, they take pleasure in feasts and Indian delicacies.
The majority of people often cook Thandai as well as Namkeen, Holi sweets, and other munchies. The event represents the coming together of individuals from all spheres of life. It is a display of love and unity. This is done so people might put aside their differences and welcome one another in joy and love.
The Best Ideas To Enjoy A Environmentally sound Holi :-
An excellent strategy to protect the environment and take part in the holiday sustainably is to celebrate Holi in an eco-friendly manner. These are some of the greatest ways to celebrate Holi sustainably -
While Burning Wood-
Burn the Holika Dahan fire with dry firewood or cow dung cakes rather than chemical-based fuels. They produce less toxic smoke and are sustainable.
Use Natural Colours -
Use natural and organic eco-friendly Holi hue instead of artificial, chemical-based colours. Natural elements like mehndi, turmeric, beetroot, or herbal Gulal could be used to make them.
Play Dry Holi -
Celebrating Holi without water is a wonderful way to save this valuable resource. Balloons and plastic bags mostly cause plastic pollution. They must be kept away from at all costs. Choose balloons that can be reused or washed.
To decrease waste and support environmental preservation, substitute plastic disposables with compostable plates, cups, and silverware.
It is For You Not The Animals -
Animals shouldn't be utilised for entertainment since they are prone to the adverse effects of chemical-based colours. Avoid using dangerous compounds like alcohol and drugs even for yourself since they can affect the environment and your well-being.
Use Hair Oil And Glasses -
Your hair is shielded from the destructive impacts of the coloured powders by using natural haircare products. Use goggles when playing Holi to safeguard your vision from the harmful consequences of the coloured particles. Use organic eye care products as well.
Holi colour removal can be challenging, but with the appropriate method, it can be done effortlessly and in a natural way. Since it helps to seal the pores and stop the colours from seeping deep into the skin, cold water helps eliminate Holi colours. Utilizing organic skincare products can aid in the safe and efficient removal of Holi colours.
Category Tags